The impact of the FOSTA-SESTA clusterfuck continues to be felt online and by sex workers. Sadly, I think this is just the start of it. The much bigger impact will be after the bill has been signed into law and a prosecutor picks his first set of victims to go after. That'll focus minds and trigger a much bigger wave of censorship and purging of voices from the internet.
There's an online partition against the bill available here. It took me  just 30 seconds to sign it and click on a link. Please do the same. I don't know what difference it'll make with the current executive in charge but, at the very least, hitting the required signature count will raise awareness and potentially lead to more articles like this. Reversing these things is never about a single dramatic gesture, but more a slow chipping away and winning over the minds of people who might not otherwise think about these issues. So go sign it.
As a reward for those readers who sign it – here's a delightful video of a pair of dommes reenacting the famous pottery scene from the move Ghost. Although in this case there's rather less clay and rather more enormous dildos covered in lube. But remember – no watching unless you sign the partition! You're on the honor system here.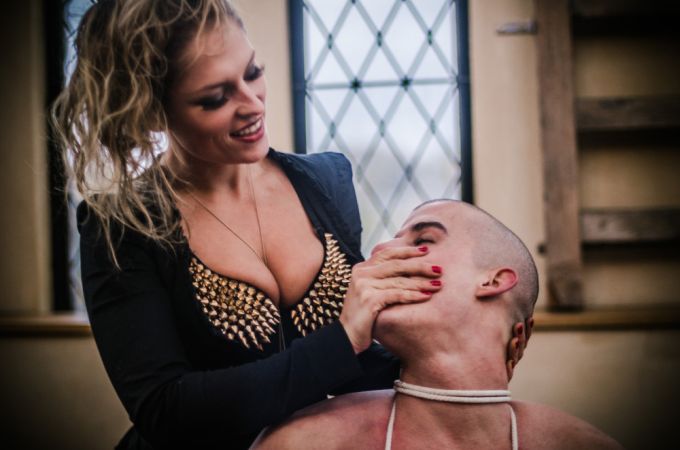 The video starred Mistress Evilyne and Goddess Anastaxia (pictured above) and was created by 'Filmed by Duke'. If the two dommes sound familiar, that's because they were featured in this heart warming post last month.