This NY Post story and this associated YouTube video introduced me to a new type of pet play – highly realistic and expensive animal suits. The one featured in the story came in at $14,000. You can see more on the owner's twitter account. As far as I can tell it's not a kinky thing for him, just a type of roleplay or cosplay. Although where this cosplayer leads, I'm sure inspired kinksters will be sure to follow.
In the meantime, if you're into the not realistic pups, but do prefer the kinky alternatives, then you might want to check out Mockingbird Leather. They produce some lovely looking pet crawler sets like the one below.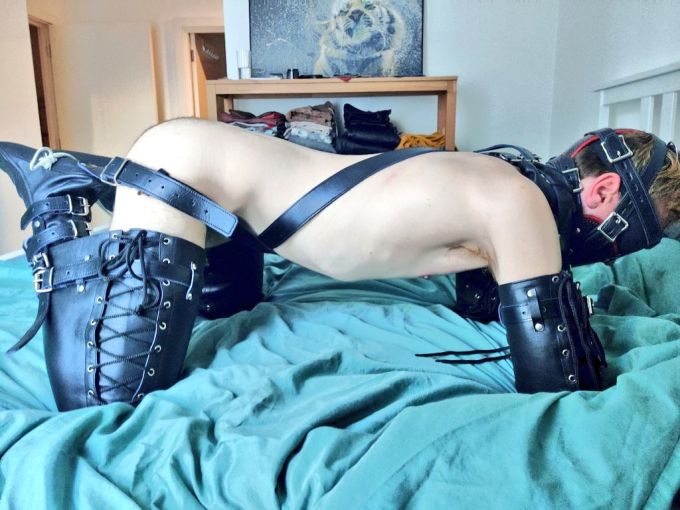 This is from their twitter feed and available to purchase at what seems a very reasonable price.