I have a post I want to write on D/s scene dynamics and pictures from a recent session to share. Unfortunately, what I don't have is any time. Apparently I can travel or I can blog, but not both.
Instead, while I wait for my schedule to return to sanity, I'll fall back on an odd but familiar series – submissives as lamps. I usually post a new one of these every few years, but apparently 2023 is a hot year for this kink. I featured one back in May and here's another to enjoy. This has a submissive footstool as an added bonus.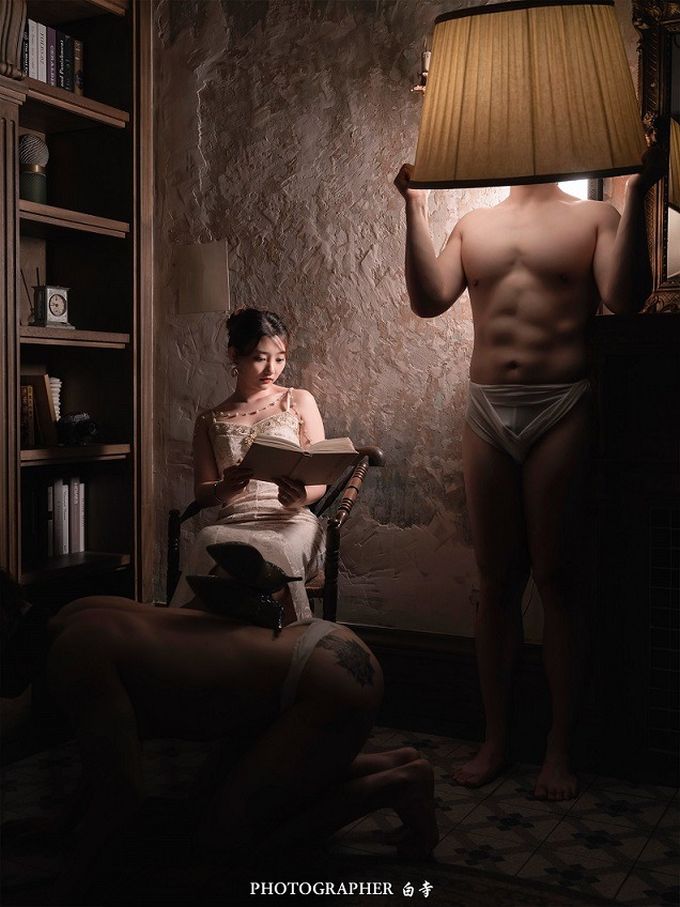 You can find more from the same photographer via their twitter feed. I originally found this on Madame Is All.