I wish all my American readers a happy Independence day. Hope you all get to enjoy it in whatever fashion you choose to indulge. As a dual citizen of both the US and the UK, it's a bit of an odd holiday for me. I'm basically celebrating independence from myself, which I guess make me a patriotic schizophreniac.
Fireworks and femdom don't really go together (with occasional exceptions) so here's the next closest thing – fireplay. This is Lady Lola with her pyro slave from this tweet.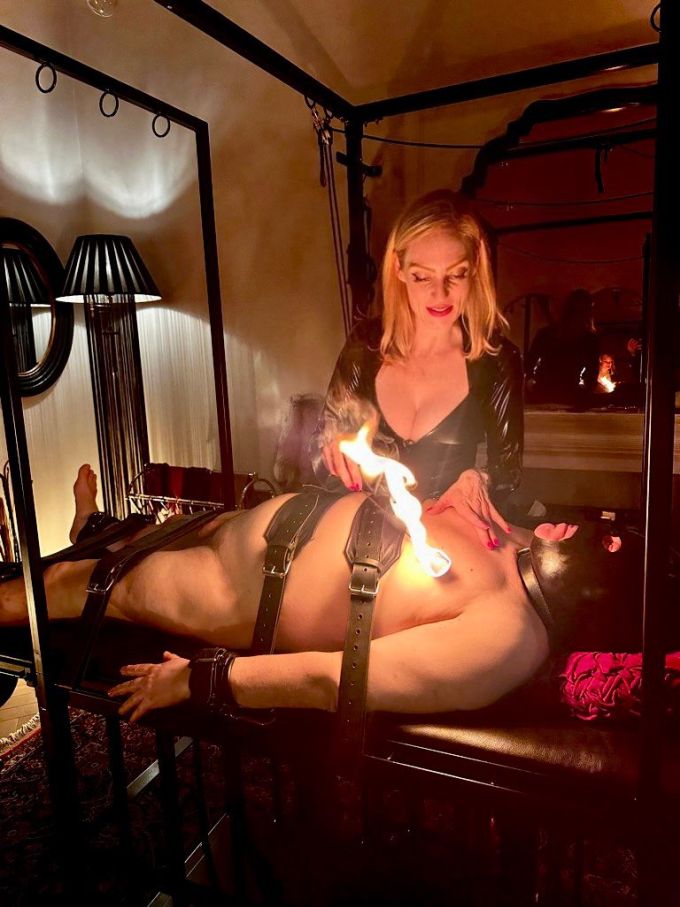 Lady Lola in a London based pro-domme. You can find her professional site here.