This artwork by Liliana reminds me of playing with pro-dommes in hotel rooms. It's something about the decor and the scatter of toys around the couch. The use of this more conventional setting also makes the picture sexier by making the play and moment more relatable.
While I'd generally prefer to play in a well equipped dungeon, there's something fun and decadent about getting extra freaky in a hotel room. Some dommes can be particularly good at creating a little kinky bubble in a regular space like the one below.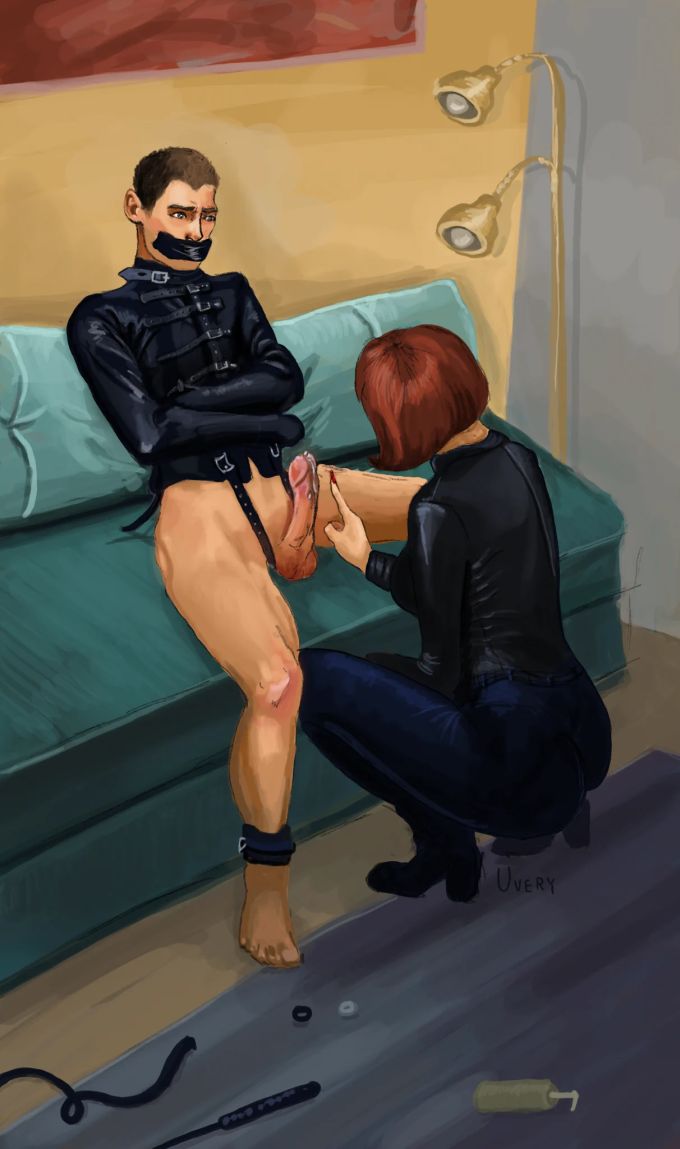 I sourced this from Liliana's Twitter feed.