Apologies if blogging is a little erratic over the coming weeks. I'm back in the UK and operating out of a variety of locations. A couple of days in London to recover from jetlag, a couple of weeks seeing family and friends, back in London briefly and then onto NYC for a week to close out trip. Should be fun and I'm trying to sneak a bit of kink in, but all that travelling doesn't leave me a lot of time for blogging.
One of the problems with planning a visit to the UK is the sheer number of fabulous Mistresses here. This is particularly a problem when you've very limited free personal time. For example, below is Lola Ruin, shooting for the English Mansion. Lola is someone I've always wanted to session with. Unfortunately, she's based in Manchester and the only time I'll be near there I'll have a parent in tow. I doubt they'd be happy if I ditched them in the nearest pub and headed off to get my ass beat for the afternoon.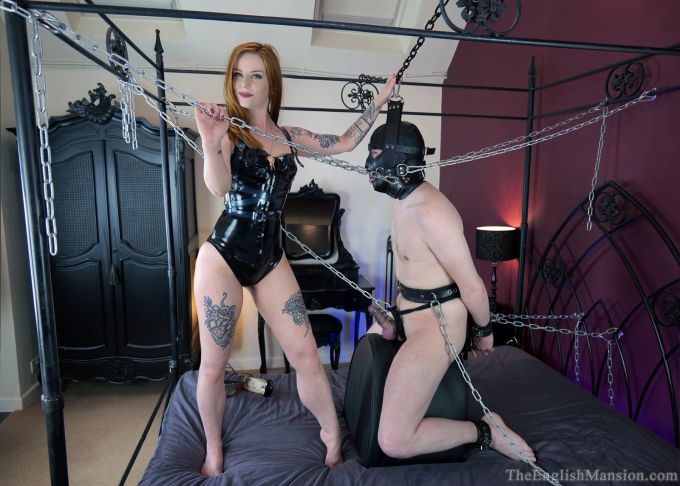 If you share my appreciation of Lola Ruin, then you can find all relevant links here.