Starting the week with something for fans of extreme femdom crossed with just a touch of whimsy. That's probably not a huge group, but I'm sure there are some who'll fit that description in my readership.
This is by the artist KouYou. It's not often you see a domme outfit that'd be at home in a Harry Potter Cosplay convention. Even rarer that such an outfit would be paired with an amputation and sounding fetish scene. As a fan of extreme contrasts, I like the mix of tenderness and cruelty, but I'll admit it's an unusual combination of ideas.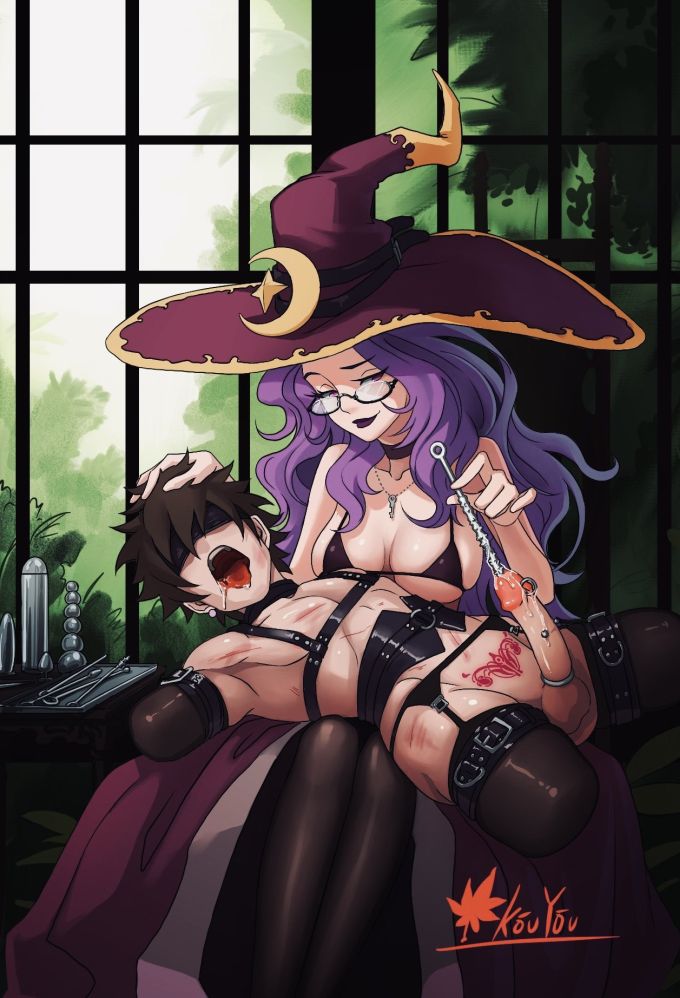 I sourced the image from this tweet.