Britain and Japan are undoubtedly the two countries that produce the most porn featuring school uniforms. That's not really surprising given they both have a strong mainstream culture of school uniforms, and childhood through to adolescence is doubtless a great time to work on building your personal fetishes. Most examples of the genre are of the schoolgirl in peril type, but there's a fun niche featuring 'bad girls' doing mean things.
Here's a nice entry into that particular niche. She's got the requisite cigarette (always a sign of a troublemaker), the devil-may-care attitude, and the sloppily worn tie and blazer combination. I suspect the leather pants and realistic strap-on are sadly not part of the uniform guidelines.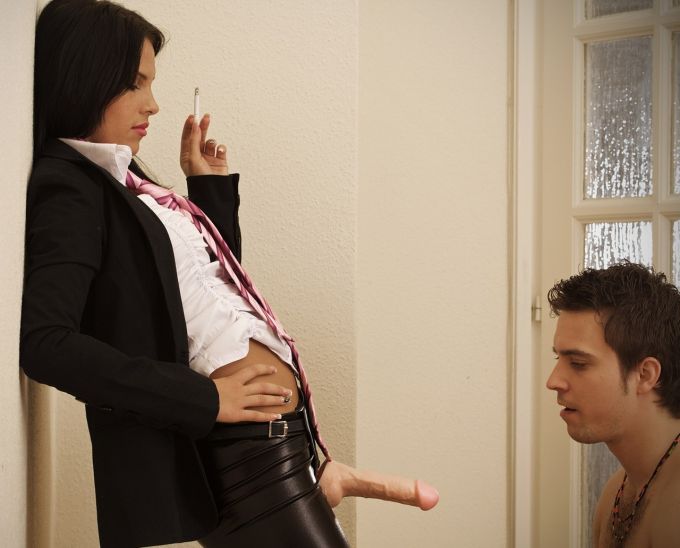 I found this on the 24-7 Sub tumblr.