I normally like being able to make new connections between old posts. This is sadly not one of those times.
Earlier this month I featured a surprisingly solid article from Cosmopolitan on nipple clamps. A few days before that I wrote a post entitled Beware Hijackers, warning of the dangers of the #MeToo movement being subverted by the anti-sex crowd. Today brings an unwelcome connection between these two things, with the news that Walmart has pulled Cosmopolitan from its checkout lines.  This was apparently driven by a bunch of fuckheads called the 'National Center on Sexual Exploitation' who claimed that the sex articles in the magazine contributed to the #MeToo culture and the sexual harassment of women.
I don't actually care too much about Cosmopolitan magazine per se, but I do care about the anti-sex crowd twisting #MeToo for their own ends. And I hate the puritanical attitude that seems to be rising in the US. I fear that this is just the start of it.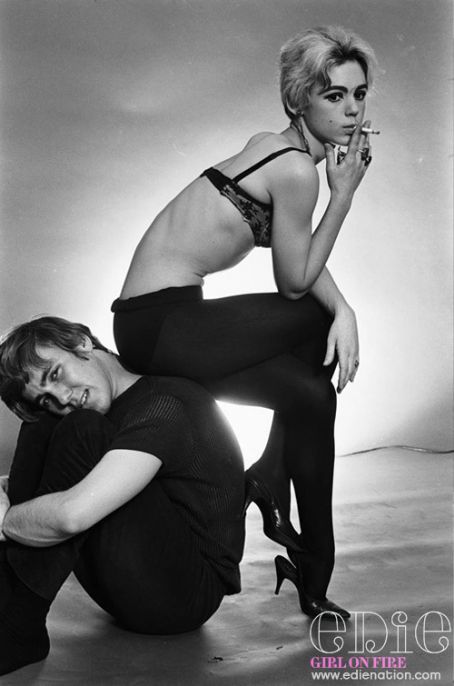 This is Edie Sedgwick, a model and actress, sitting on her manager Chuck Wein. She was one of Warhol's superstars in the late 60's.  I don't think she was ever in Cosmo, but she was covered in Vogue, and looked stunning. Sadly she died in 1971  from alcohol and drugs. Note that the link in the image doesn't go anywhere useful.