There's a common theory from the anti-porn crowd that the more porn you look at the more extreme your tastes will be. It's a typical slippery slope argument. One day you're getting off to 60's playboy covers, and a few months later you're tracking down pictures of oiled up Roman gladiators doing unspeakable things to each other with a rubber trident and a well trained octopus.
It's obviously bullshit, as my 20+ years of looking at naughty pictures demonstrates. My tastes may have broadened, but they haven't got significantly more depraved. In fact, in many ways I've got more critical of unrealistic or extreme imagery. I'm now drawn to scenes that have a stronger connection with reality and ones that I can almost imagine doing myself.
For example, what caught my eye in this image was the carefully placed padded bolster in his back and the tight but not too tight straps. It's very hot bondage, that's certainly difficult to pull off this neatly in reality, but it's not crazy or an impossible physical position. Even his verbalization, with the moans and coughs through the bit gag is relatable.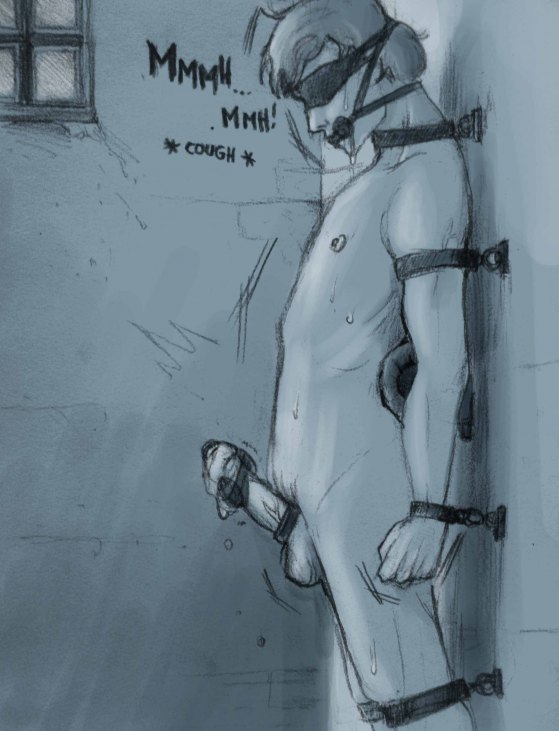 I'm afraid I don't know the original artist for this work. As usual, if you can help me attribute it, then please leave a comment.