We might be heading into the last few weeks of summer but, when the sun isn't doing a disappearing act, it's still pretty hot in most parts of the US. Perfect weather for consuming cool drinks outside. The best I can manage is a glass of wine on a restaurant patio. This lady has a much better set-up. I only hope she doesn't drift off into the deep end. Treading water and keeping her drink above it might present a problem.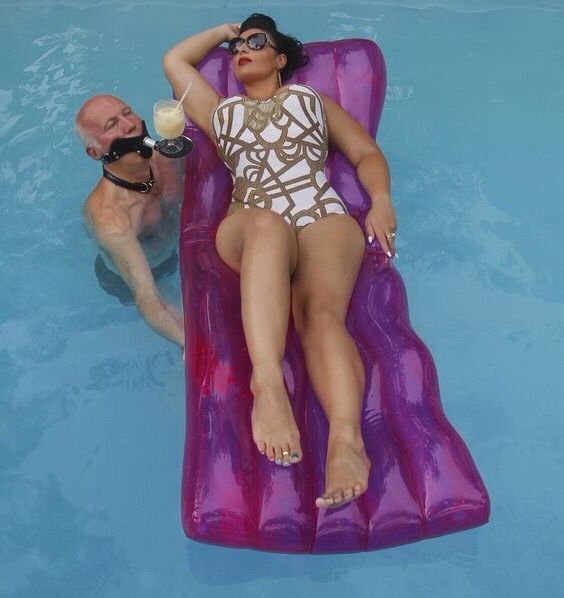 I found this on the Garden of Eden tumblr. I'm afraid I don't have an original attribution for it. I do recognize the gag being used as Scott Paul Design one.
Update: Thanks to a very helpful comment, I can now attribute this to the lovely Mistress Ezada Sinn. You can see another shot from the same scene in her post here.