My LA kinky extravaganza continued today with a second session with Isabella Sinclaire. More cock, ball and nipple torture was on the menu, along with some electrical and breath play. It's always fun to play with two dommes in close succession, because they always spot the marks the other one left and take them as a challenge. My skin ends up as less a useful wrapping for body parts and more a scoreboard for who gets to make their mark in the most emphatic fashion.
On an unrelated note, allow me to point your attention to this fundraiser for NYC domme Mistress Adrienne.  She's battling cancer and is currently undergoing a second round of chemo for it. I've never personally interacted with Mistress Adrienne (although I did feature her photograph once), but given the names of the people who have been contributing to her fundraiser and tweeting about it, she's obviously a very highly regarded and much loved member of the community. I chipped in a small contribution yesterday. I'm sure she'd appreciate any others that people can spare.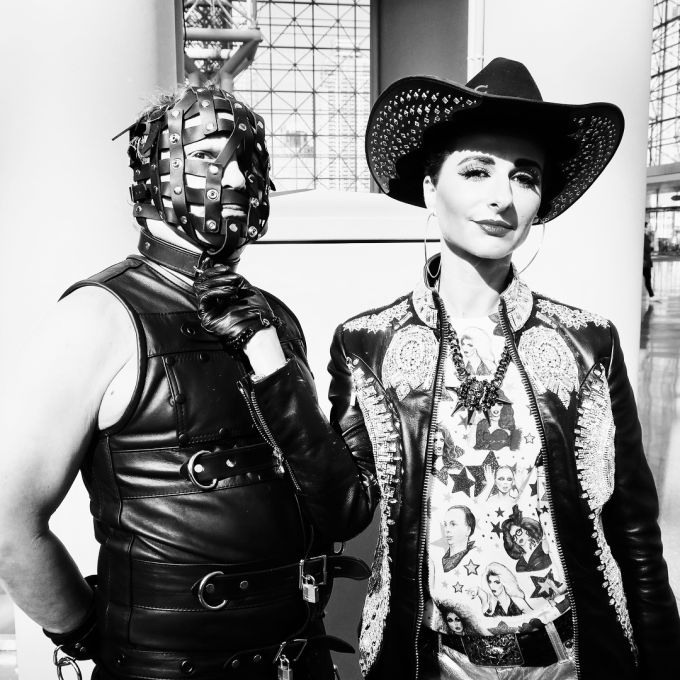 This is Mistress Adrienne with her slave at Dragcon 2017. I found it via her instagram feed.