While I might not be into organized matriarchal societies crossed with femdom kinky fun (as discussed in yesterday's post), I do recognize it as a button pushing fantasy for some. Probably the most well known example of it was the Other World Kingdom, more commonly known as OWK. Although it eventually closed down in 2008, it did run successfully for over a decade, attracting a wide variety of dommes and slaves over that period. This old post of mine has some interesting links on it for those curious about the background story. Mistress Troy of NYC has also posted some thoughts and articles on it.
Sadly for OWK fans there has never been an obvious successor with the same kind of scope and vision. However, some femdom organizations have tried to capture the spirit of OWK, with one of the most recent being The Order of Indomitus. Based on their FAQ and this article it seems like they've captured the outdoor play, multi-mistress and immersive femdom fantasy environment that OWK targeted.
Every woman brings something different to the event. 100% of your time is being spent in a non-stop femdom environment with a small undertone of fear, a bit of laughs, a certain amount of comfort, a certain amount of unknown, and depending on what turns you on, a dash to an over-dose of eroticism.
It's not really my thing, but for anyone out there who really regrets never visiting OWK, it might well be worth checking out.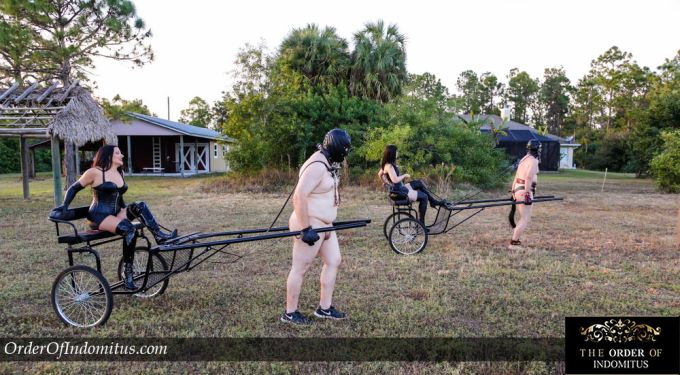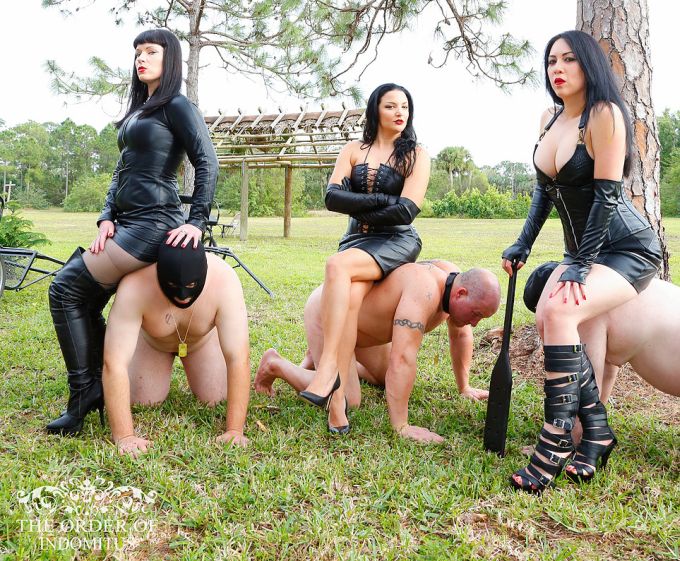 These images are from the Order of Indomitus web site.