There's one type of AI image that seems particular common – older women with enormous flawless breasts. I'd guess it's a single person with a very specific kink churning them out, but maybe there's a whole art collective involved. I would say it's one for Dr. Freud, but even he might think it's a little too on the nose.
The image below – with a caption added by Tom Allen – is an example of what I mean. You can find other examples on his twitter here and here.
Tom left a comment on my previous post that made an excellent point: AI imagery is likely to be a great source for caption creators. It avoids the issues of copyright and unwanted repurposing while giving a lot more control to the caption writer. Right now the image prompt writers and caption writers are likely different people. But once the tools get mature and widespread I can image a lot of new content from people writing image prompts for the particular scene they want to then caption.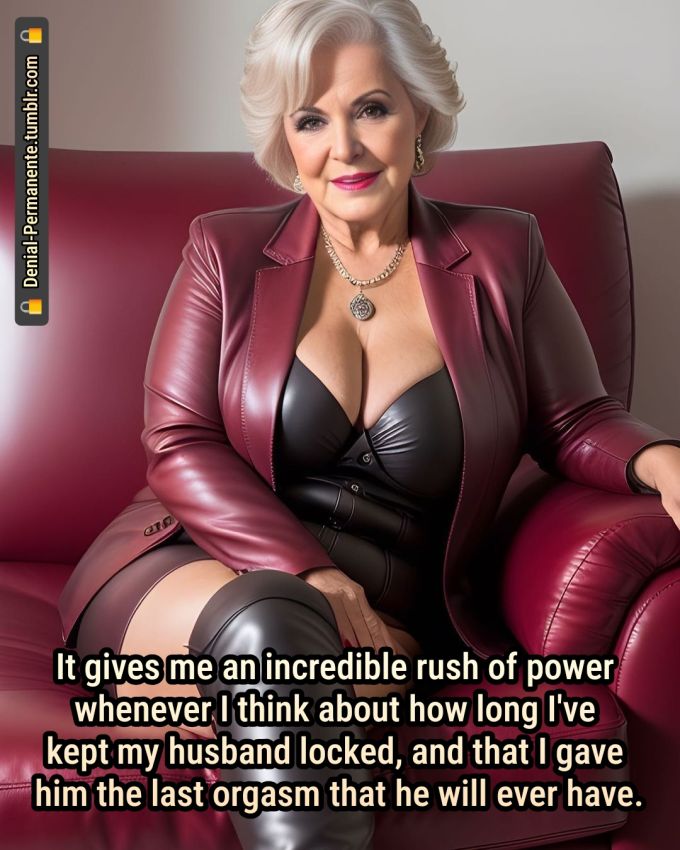 You can see more captions from Tom on his tumblr and twitter.