This article's title – Lingerie firm launches women's underwear for men – has me slightly confused. If you're launching an underwear line for men, doesn't that by definition mean it can't be women's underwear? It's like saying you're selling a bright red ball that happens to be blue.
The logic fail continues into the article itself with the line that "the company are keen to stress the garments are not just for gay men." I suspect that this thoughtless association between women's lingerie, crossdressing and gay men can be blamed on the article's author rather than the company itself.
It's an interesting concept, but I'm be curious to know exactly who they think their target demographic is. The company site seems to avoid the crossdressing angle and focuses on it being fun, lacy underwear for guys. The photographs don't try and depict the male models as women or hide their masculinity. But at the same time they also sell bra's, an item which has a very specific function that doesn't map to the male physique. I'm not sure why you'd create a bra if the goal was to create underwear that took style cues from women's lingerie but was functionally designed for men.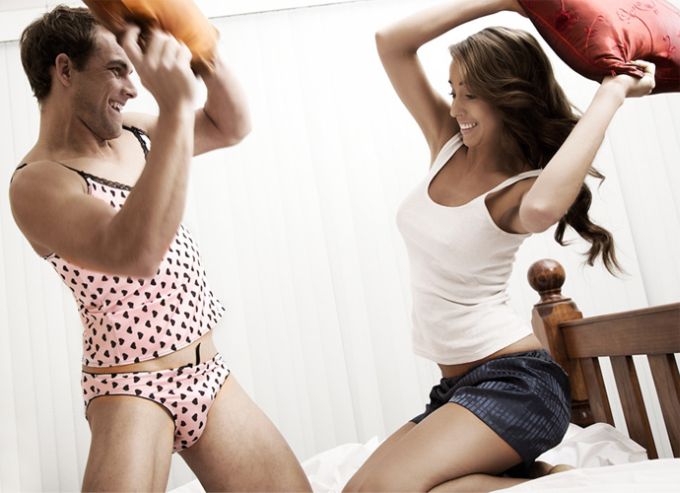 Image is from the Homme Mystere site that offers lingerie tailored for men.