Humor and sex are common bedfellows. The pairing crops up in everything from saucy seaside postcards to bedroom farce, and from coming of age comedies to clever social commentaries. Humor and kink is a rarer combination. It's certainly not unheard of, but the darker nature of BDSM doesn't seem to sit quite so easily with comedy.
I'm therefore always happy when I come across something in the kinky realm that makes my smile. The artwork below is from an artist known as DovSherman on the deviant art site. It manages to be funny, cute and strangely kind of hot (at least in my twisted mind).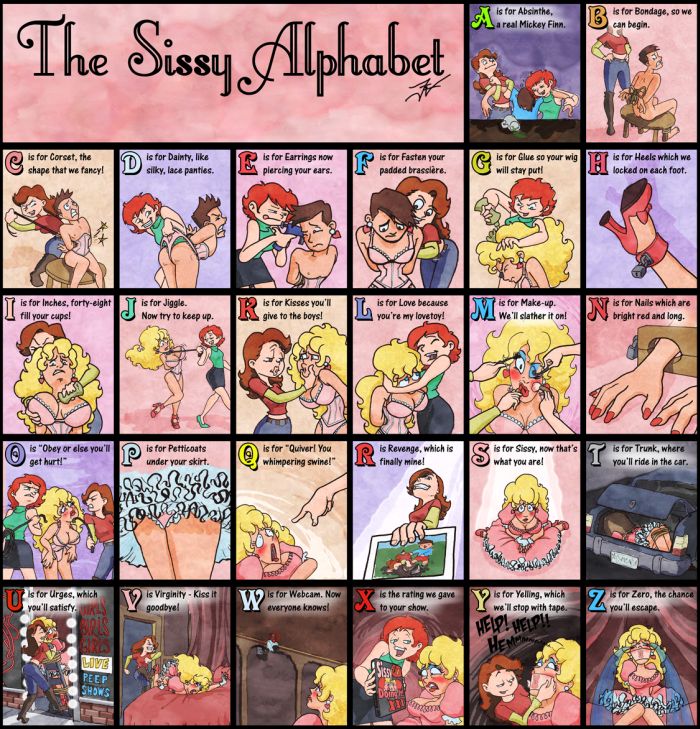 He has a much larger version available at his site, along with a number of similar sissification drawings. Well worth browsing through if you like the above piece.