I've added a couple of new blogs to my blogroll:
Contemplating the divine is a blog by Servitor, a self-described submissive boy, and features an entertaining blend of fiction and captioned photographs. I've posted on captioned images previously, where I noted that they are often clumsy and badly written. Fortunately Servitor manages to avoid this by combining a sense of humor, a good imagination and an sharp eye for suitable images.
On female dominance of the male is a blog by Saratoga, an experienced male submissive. It contains a mixture of writing, images and, unusually, some video clips. It's quite dense in information, capturing his thoughts on everything from weird collar me postings to relationship development in a female led pairing.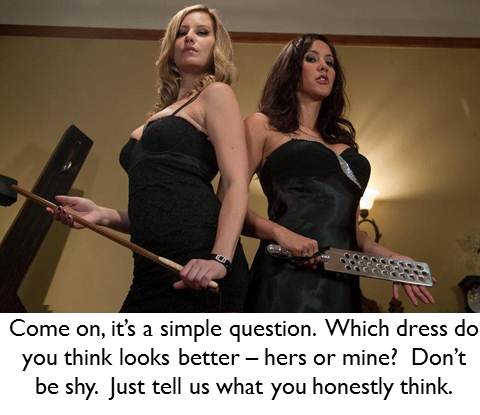 Image is taken from this post by Servitor.