I've no idea how to embed a tumblr video into a blog post, so I'll just have to provide this lame link to a hot pegging video and rely on you, my treasured reader, to follow it. There are all sorts of 'intense' pegging videos online – with dommes sporting enormous dildos and dominating the hell out of their hapless submissives. This isn't one of those. For me intensity in pegging comes from the sensuality and the connection formed. Two people deep in an intimate moment. This video might be from a porn shot, but it has a lot more of that sensuality and intimacy than I normally see.
Given my lack of embedding mojo, I needed some other eye candy for this post, so here's a sexy pegging artwork. It's not the same vibe as the video, but I like it all the same.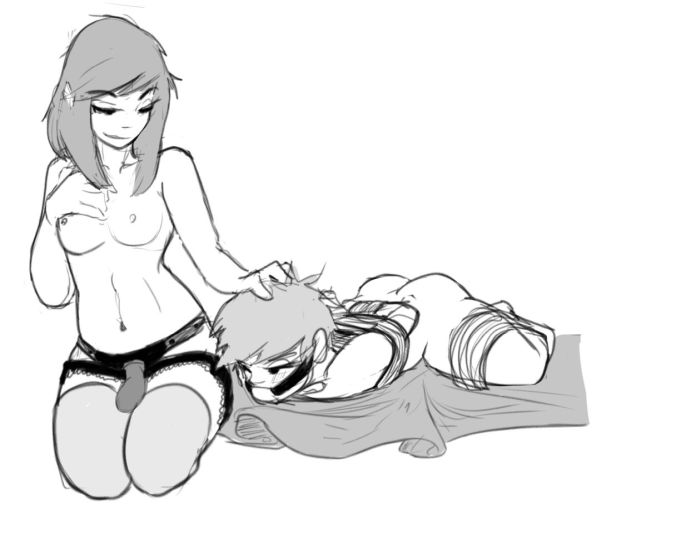 I'm afraid I've no idea who the artist for this is.
Update: Thanks to a helpful comment I can now attribute this to the artist Tang. You can find more of their work at this tumblr and their personal site.