I love the incongruity of this scene. There's the very 50's style domestic setting, the elegant housewife and well loved family pet. With just one minor quirk…
I've personally never done any animal roleplay, but I do get the appeal. It pushes all sorts of kinky buttons. Obedience, restraint, training, collars, control, commands, etc. Pet owners are supposed to both care for their pets and also make sure they're trained to behave appropriately. The pet itself doesn't have to think too much, it just needs to offer love, affection and obedience. Or at least that's the case for dogs and their human counterparts. Cats just need to look cool while swaggering around trying to conceal their disdain for the world.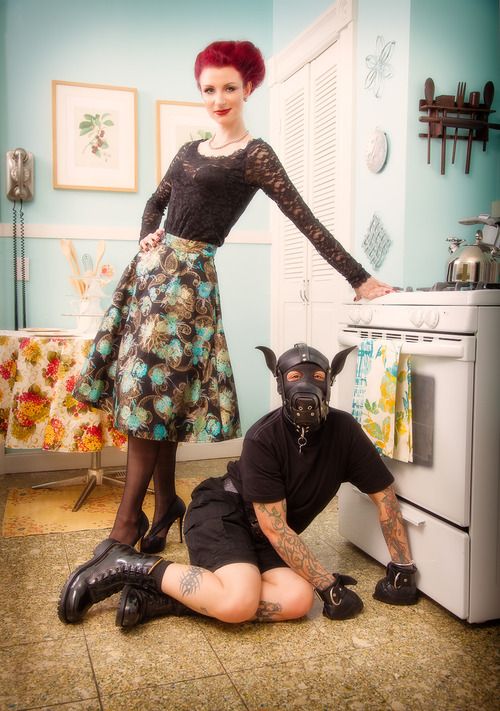 The image comes from Mistress Liliane Hunt's blog from a post on a Loup Garou Adoption Day. She's a San Francisco based pro-domme. The pet is Tyke Puppy. I originally found the image on Selina Minx's tumblr.