It's widely accepted that the power dynamics within a BDSM scene are separate to the dynamics outside of it. In some cases they may happen to align (e.g. couples in 24/7 D/s relationship), but often they will not. Outside a scene the players might simply be casual play partners, or in a standard egalitarian relationship, or even enjoy a reversed dynamic, where a dominant outside the bedroom bottoms within it. Pretty much every combination possible is working successfully somewhere. Yet, if you add money into this mix, attitudes tend to change. I've often heard it said that a pro-domme's client always has the power because he or she supplies the money. That no matter what the intended power dynamics in a scene are, it can never be genuine when money is involved.
As regular readers might predict, I find this an odd attitude. Firstly, it suggests a leaking of the power dynamic across scene boundaries that doesn't apply in any other situation. Nobody would maintain that a couple can't have a 'real' D/s scene because they regard each other as equals in daily life. Secondly, it implies that somebody paying for any kind of service can never have a submissive experience. That's self-evidently not true when you look outside the sexual realm.
My favorite counter-example of this would be high end dining experiences. Eating at places like Saison (in SF), é by José Andrés (Vegas) and Uraswawa (LA) is always a submissive experience. These are restaurants where you don't get to choose the food, you don't get to choose the preparation and you don't get to choose the accompaniments. You eat what the chef decides to present that night. Some places have even specific rules about how to eat. For example at Urasawa, the chef insists you eat each sushi piece in less than 10 seconds from when he places it in front of you. The restaurant's clientele may be paying the bills, but nobody expects that in doing so they're buying ownership of the chef. Instead, much like a session with a pro-domme, they're paying for access to an experience.
Nobody would claim that my decision to dine or not at Le Bernardin puts me in a position of power over its chef Eric Ripert. Yet that's exactly the argument advanced when it comes to pro-dommes and their clients. I suspect this contradiction arises from prejudice against sex workers. Some people erroneously believe, possibly subconsciously, that nobody would voluntarily choose to do sex work. They wouldn't do it, so they can't imagine anyone else choosing to. And if they believe a pro-domme isn't there by choice, then she clearly isn't operating from a position of power.
Note that I'm not claiming that all sex workers love their jobs, or that all pro-domme/client interactions are models of D/s perfection, or that a professional interaction is the same as a lifestyle one. I just to want break the idea that money inevitably corrupts and negates any BDSM scene it comes into contact with.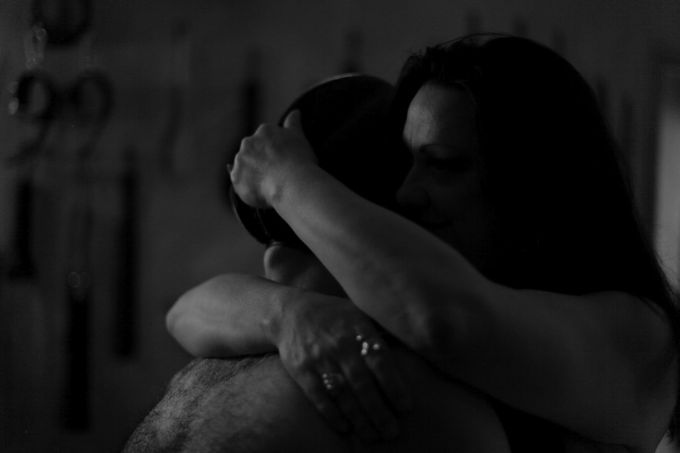 Given the nature of this post it seemed appropriate to finish with an interesting image from a pro-domme. This is from Mistress Wynter. I've sadly never had the pleasure of doing a session with her, but by all accounts she is one of the most talented dommes in NYC. Certainly someone who enjoys her chosen profession.