Following up to yesterday's post, I've a few random additional thoughts and links on the idea of VR and femdom.
For more background on kink.com's attempts in this space, there's a short behind the scenes film from Divine Bitches here. Unfortunately, it doesn't give you much idea about the final results. Even the performers seem uncertain about the whole thing. There's also a company working on a 3D interactive femdom experience. No offense to anyone working on that, but I think it demonstrates my point that we're still a couple of hardware generations away from anything realistic.
The tech guy in me is thinking that we need a standard for control channel metadata, outside the video/audio experience. Imagine a POV scene that had additional information to control things like vibrating butt plugs and electrified cock rings. I've had some amazing experiences lying down while the domme stood or leaned over me and did evil things to my genital region. With VR, teledildonics and the appropriate control data standards that would seem to be an experience that could be mimicked to some extent. Of course the problem with standards is that they're so good, everyone wants to have one.
I also think there's some interesting scope to play with VR in real life scenes. Sensory deprivation and sensory overload has always been part of the BDSM tool chest, although mostly focused on touch. When it comes to vision the options have been limited just to deprivation until now. A VR headset might create alternatives to do heavy layering of visual and auditory systems while adding or removing sensations elsewhere. It removes an element of the interaction in the scene, but so does a blindfold or earplugs, and they're common toys people use.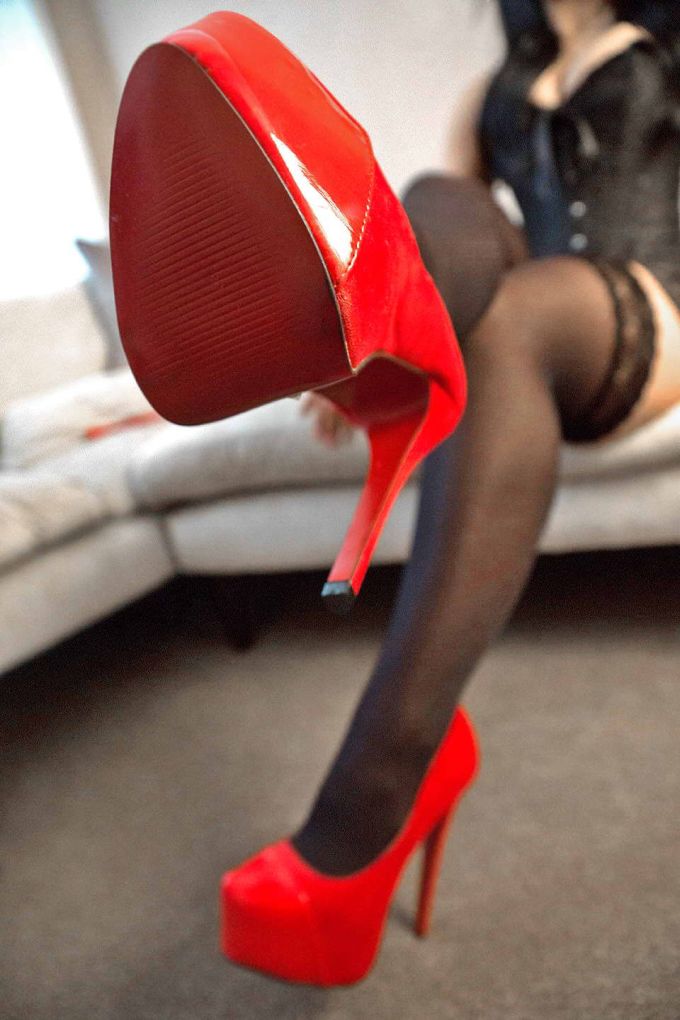 Here's another extreme image of the kind that would work well in VR for fans of high heels and POV femdom porn.