I have several ideas for longer posts I want to write, but an unfortunate lack of time to do the actual writing. So I'm going to cheat again today, and simply feature some lovely content from another domme I'd love to renew my acquaintance with. This is from a recent gallery update from Mistress Iris and I spotted it via her twitter feed.
These kind of scenes might not be what you'd aim for in a typical play session, but I do appreciate the effort to do something both unusual and visual striking. I don't really want to be whipped and abandoned in the desert, but I do want to play with the kind of domme who'll use her time and imagination to put together something creative beyond the typical 'sneering domme in fetish gear' shots.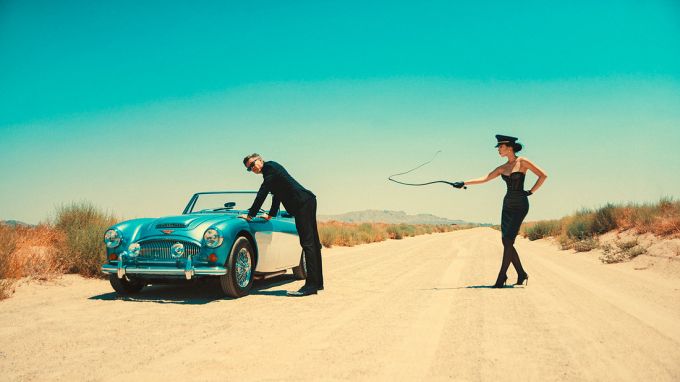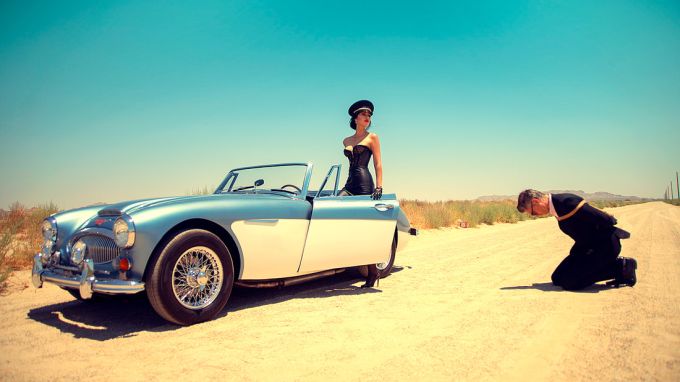 You can see more shots from this scene on her gallery pages. While Mistress Iris is undoubtedly beautiful, that car is pretty damn sexy as well. I love old school convertibles.