The post title is how I feel right now. A happy gooey puddle of endorphins and adrenaline, accompanied by a big dopey smile. I was lucky enough to play with Mistress Iris tonight. She's normally based in LA, but she was visiting Seattle and I was fortunate enough to a/ spot this and b/ get time on her calendar.
It was an unusual session for me, as it was heavy on tease and sensual tension. I normally lean towards masochistic play, so being pushed from a more psychological angle made for an interesting alternative. A case of pleasure withheld or delayed, rather than pain inflicted. I think it might be the only time I've ever slipped into subspace but not ended up with marks all over my body. She simultaneous managed to be very forward and aggressive, while remaining teasingly unobtainable. It's a neat trick to pull off.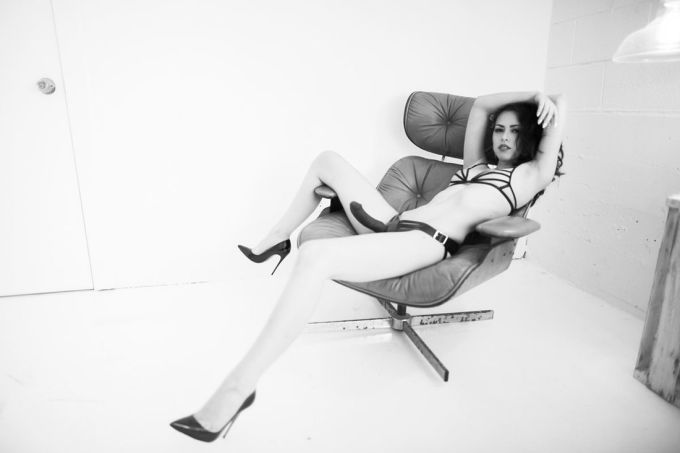 This image of Mistress Iris comes from her website. She's also very active on twitter and instagram.