Excuse me for a moment while I rant. I doubt it'll do much good, but it will make me feel better. Given the time I spend on this blog, I figure it owes me the occasional indulgence.
The recent Amnesty proposal to decriminalize sex work (covered in this past post) has generated a lot of column inches in the press and a lot of stupid generalizations. It's has also frequently featured a phrase I absolutely despise – 'selling their bodies'. Let me state clearly that the only time a news article should be discussing the selling of bodies is if the profession concerned is grave robbery. In any other situation it's completely fucking obnoxious.
It's strange that anti-sex workers insist on objectifying the people they profess to care about so much. It's almost as if they care more about their personal beliefs and morality than the people they claim to be helping. Perhaps Cindy McCain now thinks John owns her body after having sex, but there's no reason to inflict her screwed up reasoning on the rest of us.
As an aside, I suspect anyone using this phrase has some deep rooted issues around sex. It seems to stem from the same kind of thinking that considers sex as a reductive act that somehow devalues and 'uses' up women. In everything else in life practice makes you better, yet somehow something that gives great pleasure, and almost everyone does, is the exception. John Oliver touched on this mentality brilliantly in a recent show.
Anyone who talks about sex workers selling their bodies should have to explain their reasoning to someone like Mistress Natsukiss (below). Then they should spend an hour or two 'enjoying' their purchase, and see just how in charge of her body they feel. I'd like to think she could beat some sense into them, but that's probably too optimistic.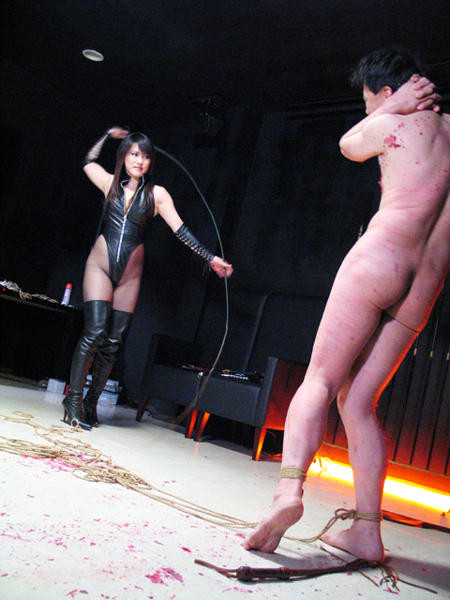 I've featured Mistress Natsukiss in several previous posts, including here and here.