In a totally non-kinky aside, I enjoyed this story about a man's misadventures with magnets. Apparently it's possible to simultaneously be a very smart Doctor of Astrophysics and have all the common sense of a five year old with a nostril sized toy. I particularly liked the attitude of his partner, who took him to the hospital where she worked on the basis that her colleagues would all enjoy a good laugh.
His description of the scene reminded me of the magnetic ball clamps that can be used to create similar but more deliberately painful effects. My experiences with them in the past engendered a certain degree of sympathy to his plight. If anyone out there really enjoys really severe pinching and tight clamps, I'd recommend investing in the magnetic variety. Just don't get them anywhere near your nose.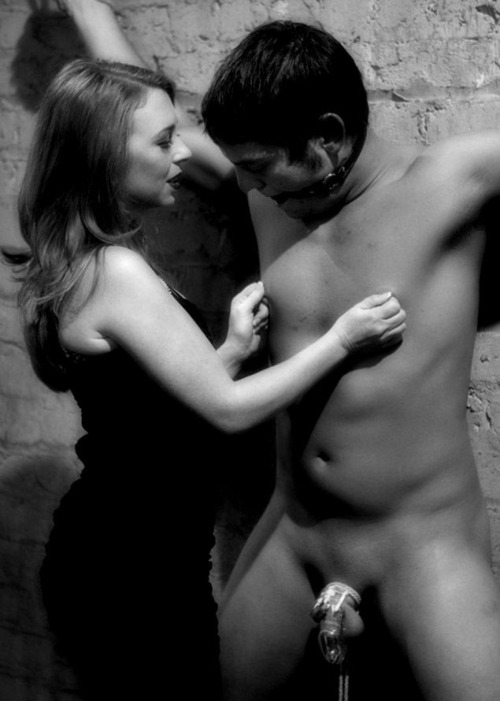 Finding images of femdom featuring magnets proved somewhat tricky. So here's Mistress T adopting a slightly more old fashioned approach to applying a squeeze.