The title of this BuzzFeed article is somewhat silly – 18 Kinky Pictures From The Gritty Underworld Of BDSM – but the photographs and the writing with them is both interesting and revealing. It's only a 'gritty underworld' if your idea of BDSM consists of perfect models posing in polished fetish gear on a studio set. What these photographs show is how some kinky people explore BDSM in the real world. Ropes get knots in them, bodies aren't perfect and you don't need a dungeon space to get creatively kinky.
I particularly liked the story of Josh and Mistress Blunt. As a fan of mummification and breathplay myself, I can understand a little of the meditative effect it can have. The shots of them pre-session and in session (like the one below) are great.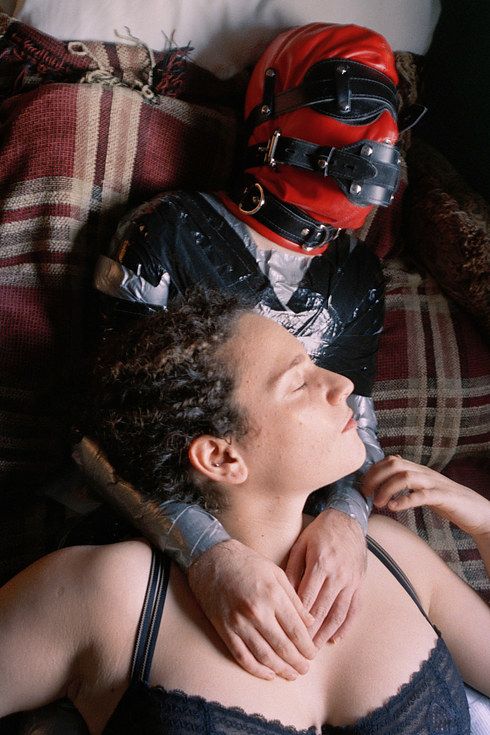 The photographer is Samir Abady and you can the full series of 19 images in his set entitled 'Kink'.