I'm not sure how I feel about this article on women using Tinder to get chores done around their home. The assumptions about which gender can do what chores is kind of depressing in itself, but let's set that aside for the moment. Are these smart ingenious women making use of their natural talents to smooth their progress through the world? Or are they deceitfully conning lonely men into wasting their time and efforts? Or is simply a repeat of an age old scenario that has played out throughout history, with a modern tinder twist?
Miss Maya Sinstress certainly isn't opposed to the concept (from this MF thread)…
I love watching naked 25 year old boys get all sweaty fixing things around My house. That's foreplay for Me.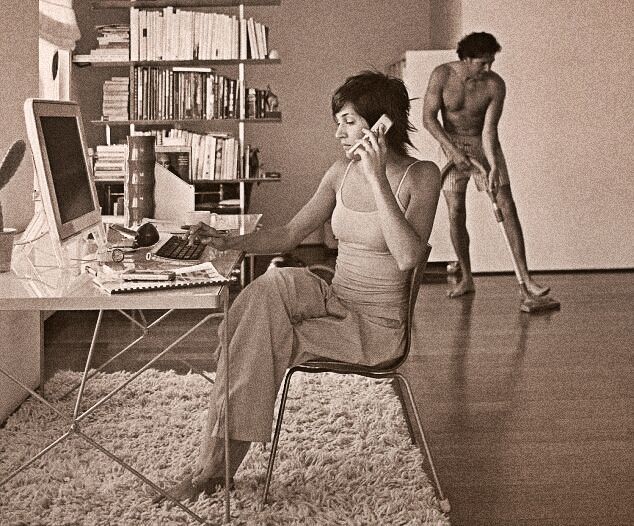 I'm afraid I don't have an attribution for this image.