Yesterday's post featured floggers, an implement with a high utility in play but comparatively limited representation in BDSM imagery. As soon as I published the post it occurred to me that there was another implement that had a much stronger claim to the most skewed misrepresentation. That would be the humble clothespin. Relatively rare in BDSM porn. A staple of kinky play.
The beauty of clothespins is their versatility. You can attach them to any part of the body. Grab a thin slice of tight skin and they can be very intense. Pick a generous fleshy part and they're a mild buzz. You can twist them, rub against them and yank them off. Tie them together and you've got a zipper. Shave their ends down and you've got a much tighter and more focused pinch. Small ones feel different to the big ones, and plastic ones different to the wooden ones. Most fun of all – once you pull them off then rubbing the pinched spot is a whole different sensation. In terms of cost versus benefit, there's no question that the simple clothespin is the kinky bargain to beat all others.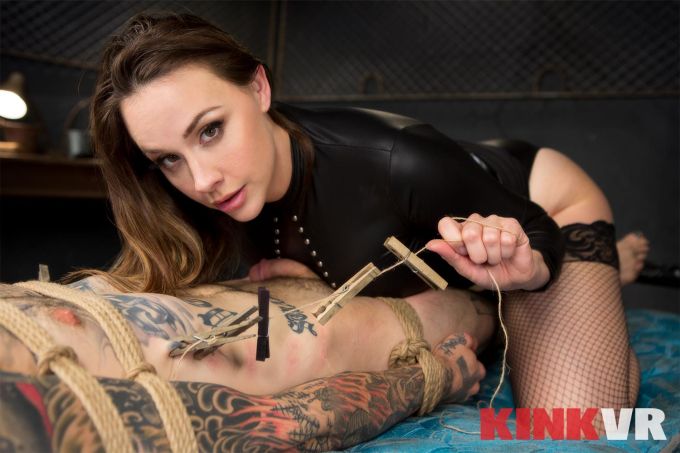 This image – featuring a simple clothespin zipper – is from the Kink VR site.