I've featured articles by the spanking enthusiast Jillian Keenan in the past (here and here). Her latest in Slate is an effort to reclaim spanking as a purely sexual activity. She's fed up with people accusing her of indulging in an act associated with children and the overtones of pedophilia that go along with that. It's an opinion I've a lot of sympathy for. It seems perverse in all the wrong kind of ways that striking children is the socially acceptable version of spanking while consenting adults having fun is the screwed up one.
Of course her article gives me a chance to feature an entertaining spanking shot. This lady looks like she's having a good time with her wooden spoon. And when she get's tired of it, there's a whole array of whacking tools lined up to try out.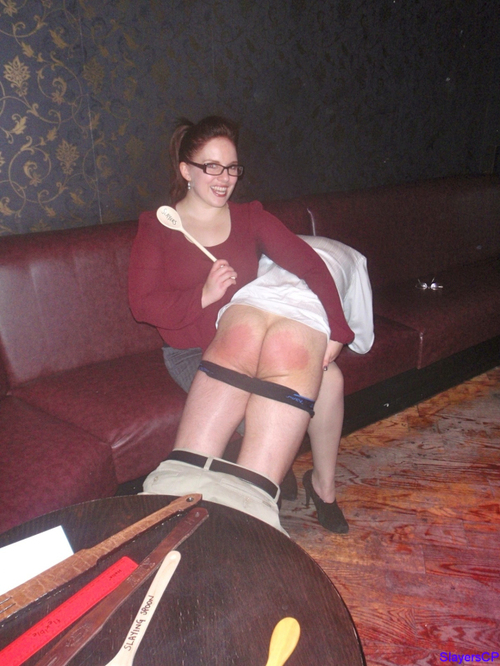 I'm afraid I've no attribution for this image. I found it on the Women Who Spank tumblr.