The recent British face-sitting protests (covered in my previous post) gave Salon a chance to publish an article explaining exactly what face-sitting is. Hopefully for most of my readers that's a fairly superfluous explanation. What caught my eye was the comments. The article described face-sitting as being typically about domination and a lot of the comments were along the lines of 'I never realized I was being dominant/submissive doing this'.
As I've argued before, there's no such thing as an inherently dominant or submissive act. Intent and context is key. The act of sitting on someone's face can be dominant, submissive or just squishy moist sexy fun times. The same holds true of pretty much any sexual act, yet this kind of simplistic labeling often crops up. People will claim a domme can't give a blowjob, or have PIV sex with a submissive, or that anal sex is inherently homosexual.
It's weird because that kind of simple labeling doesn't crop up elsewhere. A hug can be a greeting, a sign of affection, a consolation or a celebration of success. An arm around the shoulders can be aggressive when trying to convince someone of something or a protective shielding act. Everyone understands these actions in terms of their context and intent. Yet that's not the case with sexual acts. I wonder if it's down to inherent insecurity about sex. When people are unsure of themselves they like to simplify and follow simple rules. They don't want to be caught out by hidden social conventions and therefore reduce everything to context free labels.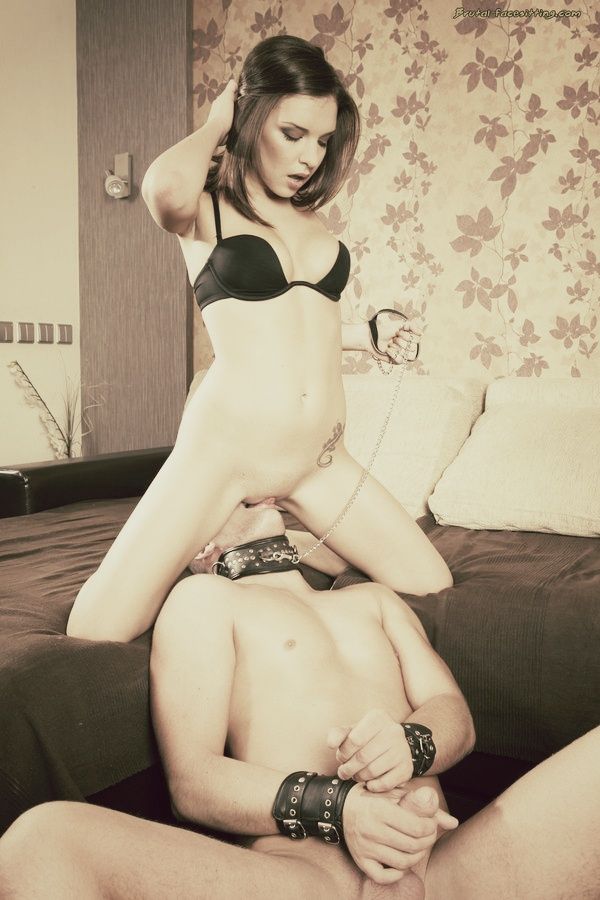 Image is from the Brutal Face-Sitting site.