A lot of people have been celebrating Pride festivals this weekend. The recent and very welcome supreme court ruling that legalized gay marriage across the US added an extra dose of cheer to this year's events. I'm still in awe that in just under 20 years we've gone from DOMA to the White House being rainbow illuminated to celebrate full legalization.
I wanted to find some rainbow themed femdom art for this Pride related post, but that's a tricky thing to track down. Instead I think this striking piece makes for a good alternative. Its packed with colors, love and happiness.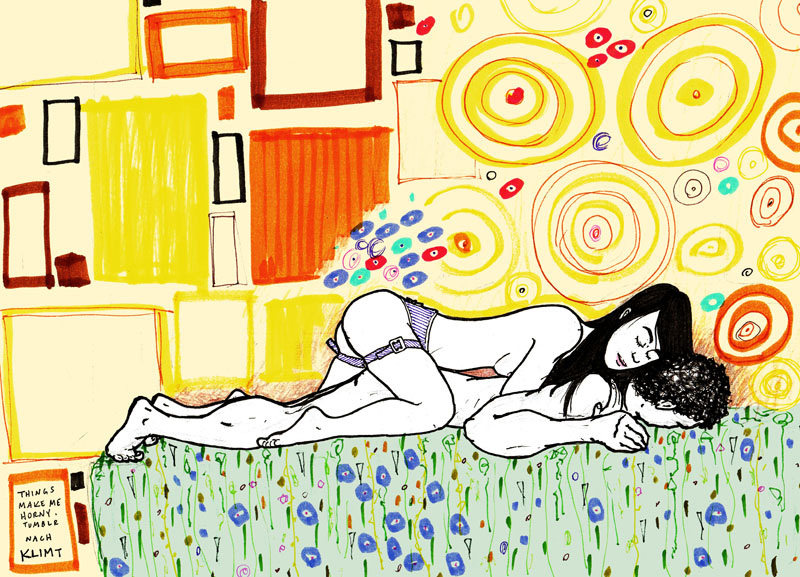 I'd guess the artist name is Klimt, but I haven't managed to track down any more information than that.