My previous post on the Tremblr device reminded me that I'd previously posted a link to a review of the Serious Kit milker. However, hunting through my old posts didn't turn it up, so I'm guessing it was lost in the great crash of '22.
For completeness let me therefore share it again. It's a detailed video review by Audrey Fatale and can be found here on YouTube. Well worth checking out if you're thinking of splurging (in all senses of that word) for such a device.
This is the lovely Mistress Fatale, sporting another of her fiendish medical devices. This shot – sourced from her twitter feed – seemed appropriately symmetrically with the previous one of Domina M. Two amazing dommes sporting classic medical whites and a hint of a smile.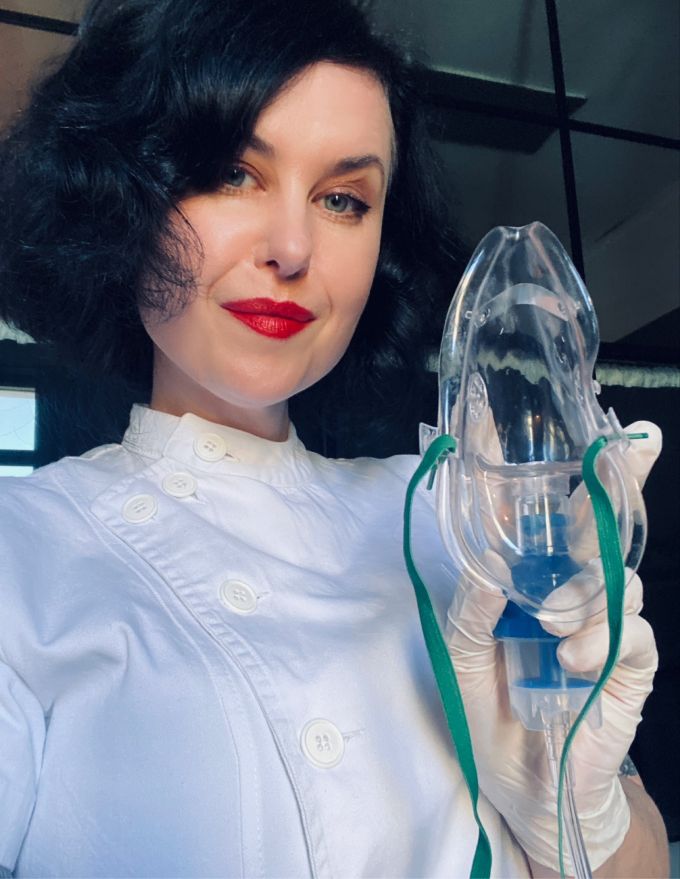 Mistress Fatale is a Melbourne based pro-domme. You can find her professional site here and twitter feed here.