Regular and attentive readers will be aware of one of my stranger and longer running series – submissives as lamps. The first entry was back in 2011 and the fourth and last (that I can find) was in 2018. I have a feeling there was another entry a year or two back that was unfortunately lost in the big blog blowup.
Anyway, that's a longwinded introduction to a 5th (or possibly 6th) entry to the series. Apologies for the delay to everyone out there who have been eagerly awaiting its return. This one comes courtesy of Lady Lux of The Netherlands. Her submissive is so happy about the scene he's positively glowing.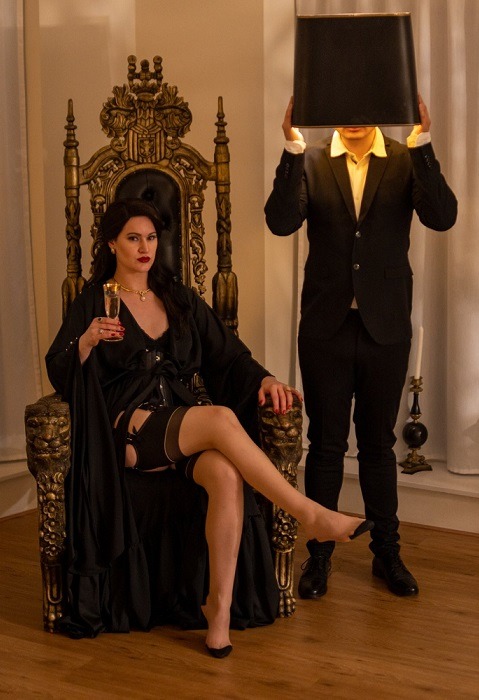 You can find Lady Lux's professional site here and her Twitter feed here.