Just for a change, a little Femdom/Femsub material. Perhaps a little eye bleach for some people, after the last rather graphic post.
The big pump gag and blindfold are kind of fun. But it's the proprietorial arm around the shoulder and on the chest that I really like. There's an element of comfort and reassurance there. But also an element of ownership and of showing off her pet to the camera.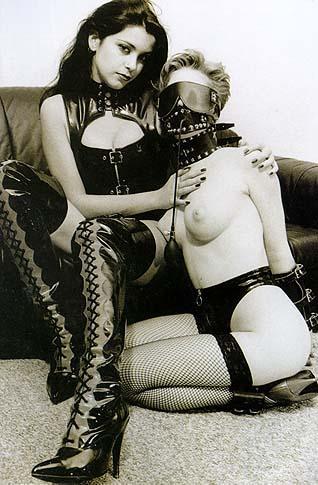 Sadly I've no idea of the names for this cute couple, or where I found this.