I had a very functional view of bondage when I was a neophyte kinkster. Adding anything that wasn't being used to hold a limb in place was wasted time and effort. After all, what's the point of wrapping up toes, fingers or torsos if you're already immobilized?
Time and experience has taught me that there's a lot of pleasure to be had in the little details. What was taken for granted suddenly becomes a point of focus. It's all about the intimacy of control. A strange but hot combination of caring and objectification. Her focus makes my body important, but her actions reduce my sense of self. I must be just as she wants me, in every detail.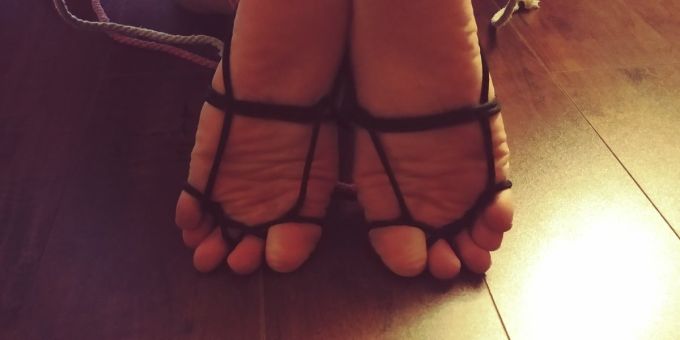 This image is from a tweet by Alchemical Seductress. She's the headmistress of the Ritual Chamber in Toronto.