Much as I appreciate Wikipedia, I've always been a bit disappointed with its list of paraphilias (fetishes). It only has around 100, which seems low. You can probably find more than that in an afternoon of browsing tumblr porn.
For anyone else who feels a more comprehensive list is required, then may I suggest this collection of scanned pages that gives 547 different paraphilias. It includes things like Melissophilia (arousal from bees), Pecattiphilia (arousal from sinning) and Soceraphilia (arousal from one's parents in law). I have to say, when it comes to that last one, I've seen plenty of stepmom porn out there (technically Novercamania), but not a lot of mother-in-law porn. A potential market being missed perhaps?
While it general seems like a good list, there are a couple of inclusions that make me question its scientific veracity. For example, right between Placophilia (arousal from tombstones) and Plushophilia (arousal from stuffed toys) it lists 'Playing the Bagpipes' (intercourse under the armpits). That sounds more like a joke punchline than a scientific category. They could at least have gone with Bagpipeaphilia.
Despite have 547 entries, I couldn't find anything about a fetish for sitting on people or being sat upon. It doesn't even list Forniphilia. So I guess the world is still waiting for the truly definitive list of fetishes.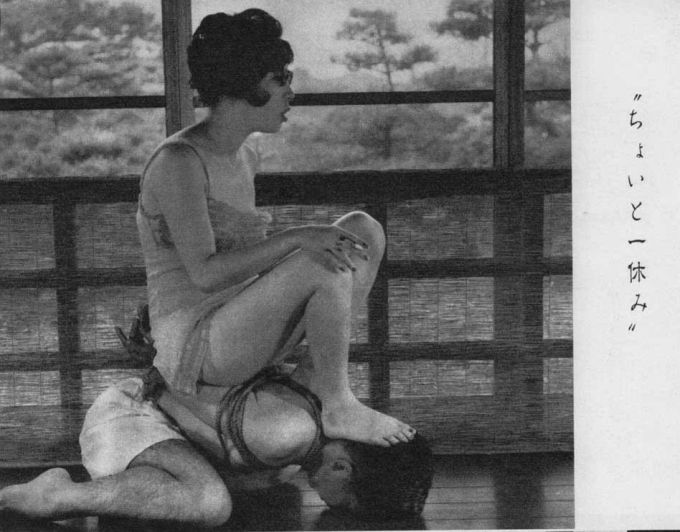 I think this is from the infamous Kitan Club magazine of Japan. You can read more about the history of Kitan Club here.