I think most kinky people have a favorite toy. It might be the one that pushes their buttons perfectly, has sentimental value or is simply something that's impossible to buy anymore. Nobody wants to lose a toy like that. All that said, I don't think I've ever seen anyone offer a financial reward for the return of a particular implement, much less a $1000 reward.
The toy in question in this case is a rare 15 year old signal whip and the owner is the famous Isabella Sinclaire. She was attending an event called Ellismania in Vegas when it went missing. I'm not really sure what that event is, but based on the photograph below, it seems to involve some sort of fighting ring, women in sexy outfits and Isabella whipping them. What's not to like? I'm not sure if being whipped was the punishment for losing or the reward for winning. Seems like a no lose type situation either way.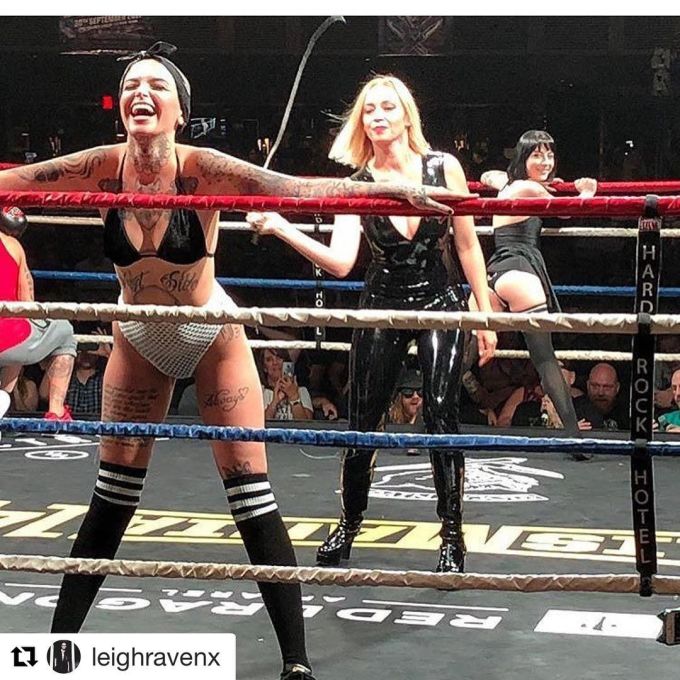 If you were at this event and have any information on her whip, I'm sure she'd be very happy to receive it.