I'm not sure what's the appeal of objectification as a lamp. I certainly get the hotness of objectification in general. It's just the lamp part that puzzles me. Isn't part of being objectified about being a useful object? Footstools, toilets, dildos and even shelves make sense to me, but no matter how sparkling their personality, it's impossible for someone to literally light up a room.
This isn't the first time I've run across this kink. You can see past examples here and here. I've never heard anyone declare themselves a lamp fetishist, or read erotic fiction on intertwined anglepoise, or spotted a saucy looking lampshade in a domme's toy chest. Yet people are making images of it. Good for them and their kinks, but consider me puzzled.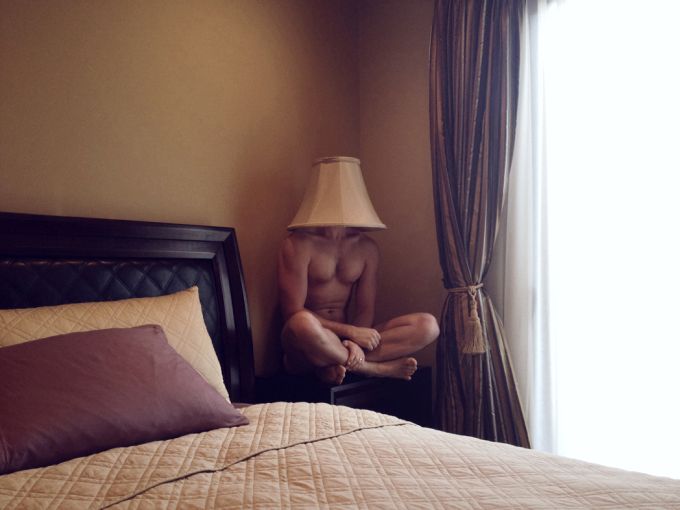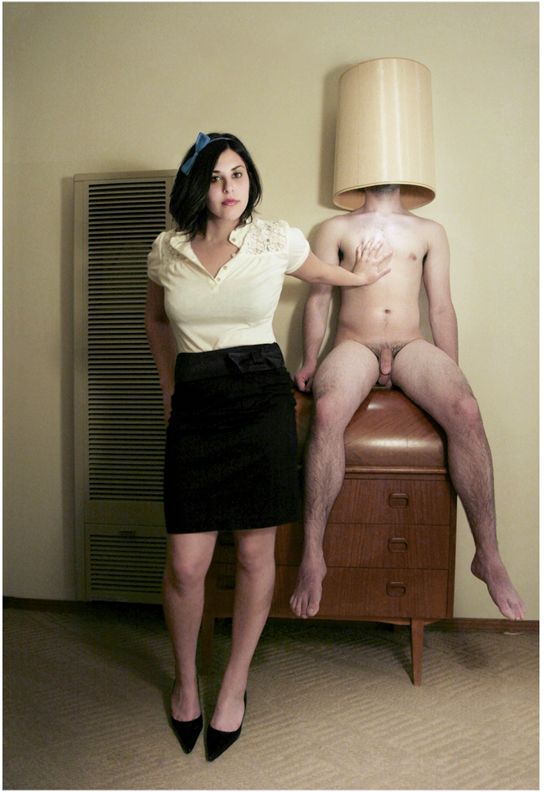 I found both of these on the Domination on My terms tumblr. The second one is from LeBete on deviant art. I'm afraid I don't have an attribution for the first.