Moving on from yesterday's action shot, here's one showing the after effects of some corporal punishment. At least I hope for his sake it's the after effects. Stopping to pose for a photograph and then starting all over again would just be cruel.
That's Cybill Troy and Mina Meow (aka Thorne) showing off their skill with what I assume is a single tail.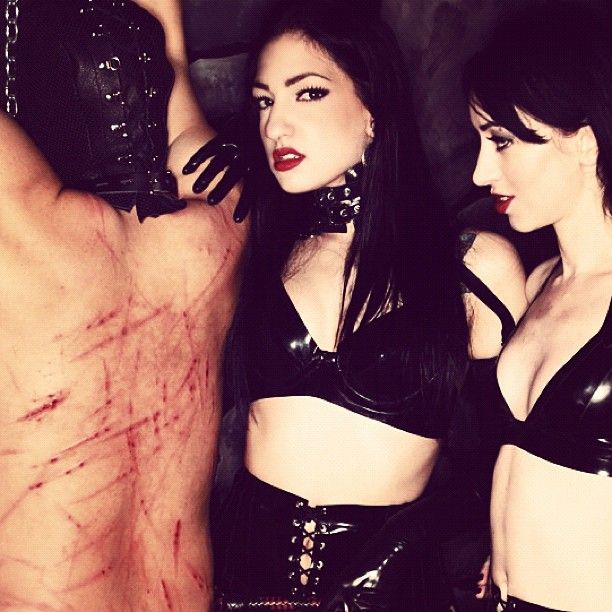 I originally found this on Mina Thorne's tumblr, although it started as a post on Cybill Troy's. I think it's originally from a scene shot for Femdom Empire.