There's a fairly unique dynamic invoked by a mistress pulling on a pair of black leather gloves. It's very different to the mood created by surgical gloves. The tougher, more workmanlike black leather brings to mind nefarious behavior. The need to avoid leaving fingerprints. That it might get messy and she doesn't want blood on her hands. And that if a physical beating is required, some hand protection would be useful.
Leaving femdom aside for a moment, they make me think of this sequence in the first Dirty Harry movie. Whoever shot that scene knew something about this power dynamic.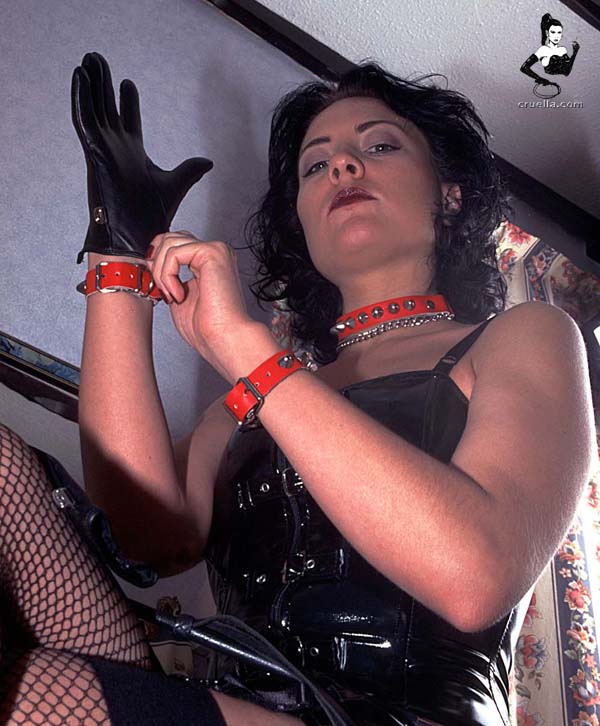 I believe I found this on usenet. It's obviously from a cruella set based on the logo, but I think it's a very old shot.