A humbler is a pretty evil device in its own right. Getting kicked in the balls while wearing one adds a whole new level of devilishness. Although it looks like at least one person there is really enjoying the set-up.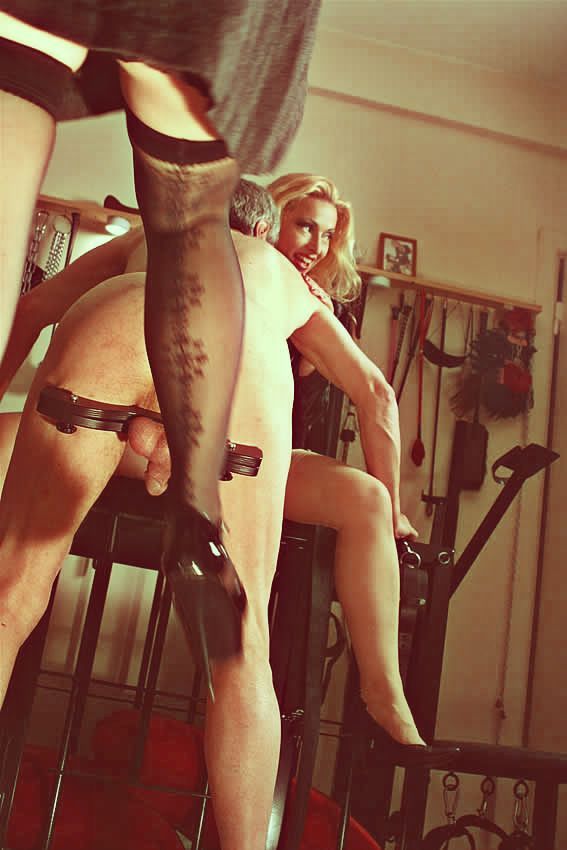 I found this on the Femdom Archive tumblr. Annoyingly I can't locate an original source. The smiling blonde does look familiar, but I just can't place her face.
Updated: Lady Annisa left a comment suggesting this is Mistress Alexandra of London. I can't find the image on her site, but I believe that's the correct attribution. She certainly has a number of CBT films featuring a humbler in her clips store.