An attractive Asian mistress standing over a wax splattered slave isn't a particularly unusual femdom shot. Having the slave bound with heavy ropes to a couple of ornate side tables is a little rarer. Sticking what looks like a lit firework in a delicate part of the slaves anatomy is pretty much unique in my extensive porn surfing experience. Of course I now standby for people to bombard me links to the numerous firework BDSM tumblrs that are no doubt out there. FemdomFireworkFetish.tumblr.com perhaps? Or maybe CherryBombCherryPoppers.tumblr.com?
Despite the post title I think it might actually be stuck in his urethra, although it's kind of hard to see. I'm also a little puzzled what she's doing with the string she's holding. Is that a 'pull in case of emergency' cord? Or is she simply using it to steer the spray of fire?
I've never experienced anything quite as dramatic as this, although I did enjoy sparklers in the cell popping session I did last year. In that case Lady Lydia passed them over my torso from an inch or two away. They were very pretty and gave a nice prickling pain effect as the sparks splashed against the skin.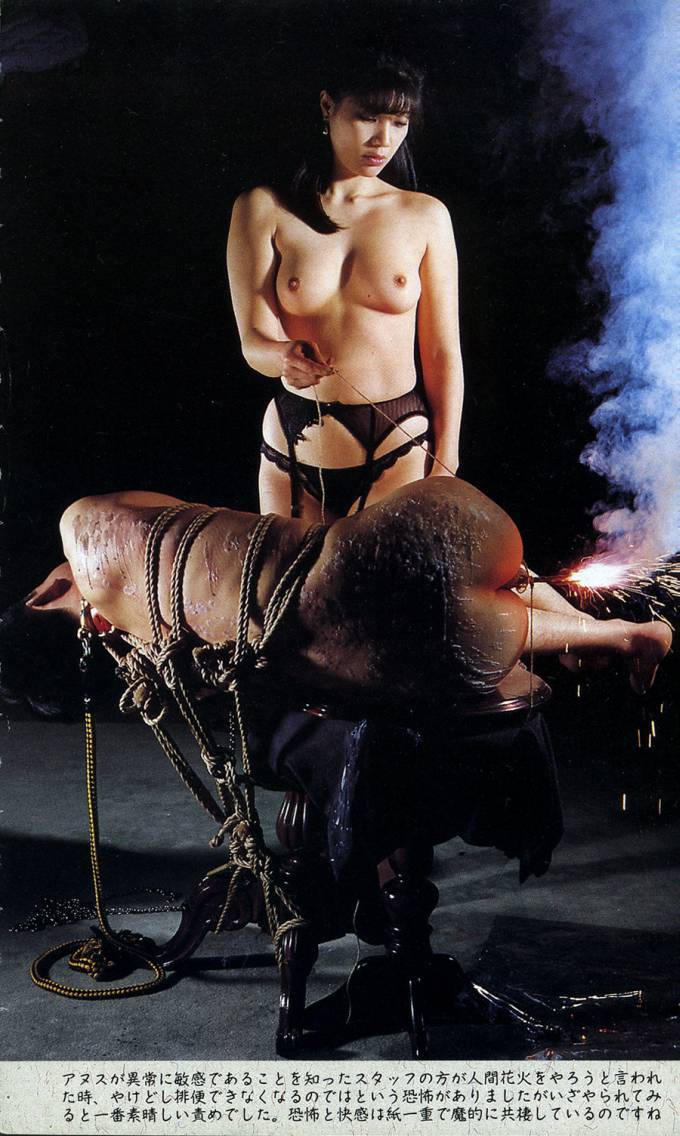 I found this on the SweetNote femdom image board.