Vice has an interesting article on someone discovering and using rope bondage as an aid to coping with the anxiety. I can't say it has that effect on me, but I do understand where he's coming from, particularly with more complex and ornamental bondage. Concentrating on a difficult physical activity can often bring focus and a meditative state, and bondage enhances that with a sense of control and being held.
I also like the comparison he draws with yoga. This bondage scene looks a bit like a variation on locust pose, although I can't imagine it's a great position for reducing anxiety or relaxing.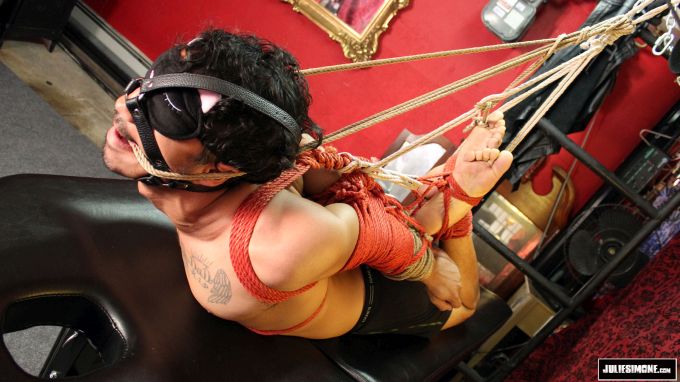 This ropework is by the famous Julie Simone (from her bondage gallery), who was the first woman to win the 'Best Rigger' award in 2004. She's currently based in SE Missouri and available for personal sessions.