Here's a question for my male readers: What could possibly be the problem with a beautiful woman in exciting fetish garments, tying you down and then gently teasing and caressing you? The answer –  at least in my specific case this evening – is if the aforementioned woman has already sutured your foreskin closed, creating a tightly packaged penis parcel. In that situation your dick will try and do its best alien chest bursting impersonation, only to be thwarted by several strands of thin suture thread. The end result is less gory than the classic John Hurt scene, but the amount of screaming is about the same. It's a situation where you really don't want to pop a stitch.
The instigator of this pleasure/pain combination was Ms Savannah Sly and, although it may not necessarily sound like it, we had a wonderful scene tonight. There were also needles, staples and electrics involved at various points.  It's always a fun time when the activity list sounds more like a trip to the ER than a kinky scene. Although I doubt many doctors would giggle quite so much when sticking a staple into my nipple.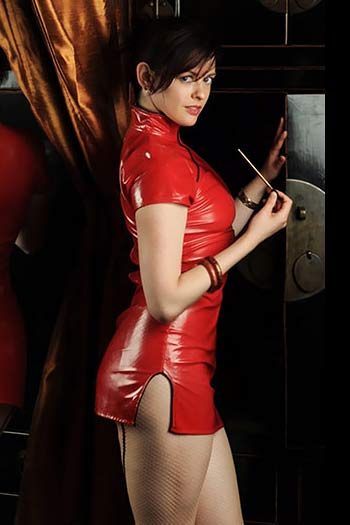 This image is of Ms Savannah Sly brandishing another sharp pointy toy. You can see more of her via her twitter feed.