I'm going to outsource today's post to Ferns and her post on 'Balance in F/m Voices'. I think it's an excellent analysis of an important topic, so go check it out if you haven't already.
I realize outsourcing a post makes me seem like a slacker of a blogger, with no original thoughts. All of which is true. But in my defense, I do worry about the skew to femdom that the pro-domme industry creates, and Ferns does a great job of articulating the problem from a lifestyle domme's perspective. I've posted about this in the past, and I'm still no closer to resolving the issues I raised then.  I can only keep trying to draw clear distinctions and promote non-professional views whenever I get the chance.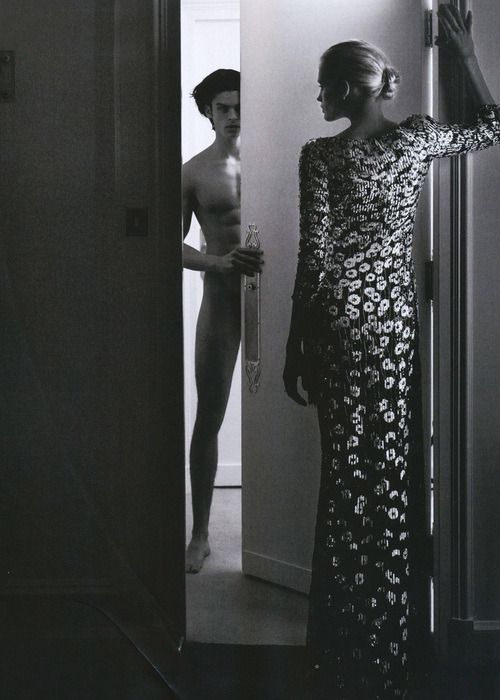 I believe this is from a fashion shoot by Karl Largerfeld.