This Frisky interview with Joanna Angel annoyed me. Her stated goal of creating toys more appealing to kinky dabblers is a good one. But then we get to her advice for beginners, which contains the following…
Some people make it out like you really need to plan this shit out and really discuss it, like, I don't know, do you really need a safe word with your partner? It seems like everything has to be so formal.
To which I'd say "Yes Joanna. If you're going to bind, gag and beat someone, which is what your toys are designed for, you'd better fucking discuss it first. And when you're just beginning to explore kink, that's absolutely the time you need a safeword."
Ironically, given her claim, I rarely feel the need to agree a safeword when playing with professionals. They know how to read me and can tell the different between "No (but do it some more)" and "No (my back is playing up and I'm reaching my limit)." Playing with a novice, who might be unsure exactly how hard she can push, and doesn't have the technique to smoothly escalate intensity, is exactly the time you need a clear communication channel. It's reassuring to both parties if there's a magic emergency button always available to push.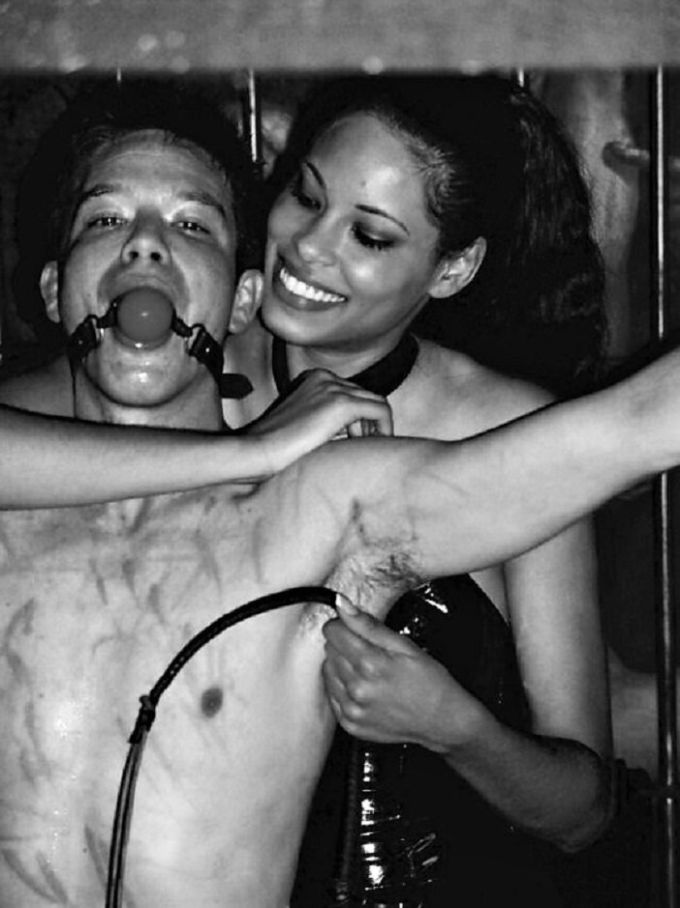 This rather beautiful image comes from a tweet by mrunderheel. Despite his gag, they look like they're in a happy space for communication. I love her smile and the marks on his body. Sadly I don't have an original attribution for it. Amusingly, when I do a reverse image search on Google, the only thing it suggests is that a related search term is 'fun' and then it gives me the Merriam-Webster definition for 'fun'. It's both very wrong and very right all at the same time.