Dan Savage's advice column is always worth reading. This weeks column caught my eye because it featured a man who enjoyed being pegged and his partner who very occasionally, when the stars aligned, enjoyed doing the pegging. Dan's advice about talking more and carving out dedicated time was good and wise. However, I did think he missed a trick by not following up on this part of her letter…
I just want to get it over with and move on with our day, not deal with the pageantry of dress up, stiletto heels, collars and cuffs, lubricating buttholes, graduating to bigger dildos in a session, etc.
I'm not averse to a bit of femdom pageantry myself, but it's always a nice optional bonus when time and circumstances allow, not the main event. You can have a mind blowing pegging scene with just a simple lubricated strap-on. If time and energy are the issue, then cut the fluff rather than dropping the entire event. Hell, if anal play is the goal, then just a disposable glove, a bit of lube and an enquiring finger (or two) can create amazing sensations.
Despite the fact that I'm lucky enough to experience a lot of femdom dress up and elaborate scenes, my personal pegging fantasy features absolutely no kinky accouterments at all. I always picture a snuggly Sunday morning, when our only plans are to sleep in, read the papers and for me to cook Sunday dinner. I'm happily dozing as my partner slips out to grab her harness and slide back into bed with me. There's no ropes, leather or stiletto's. Just some nibbling, nuzzling and hot, intimate sex, that happens to be a pegging scene. I guess we always fantasize about what we don't have.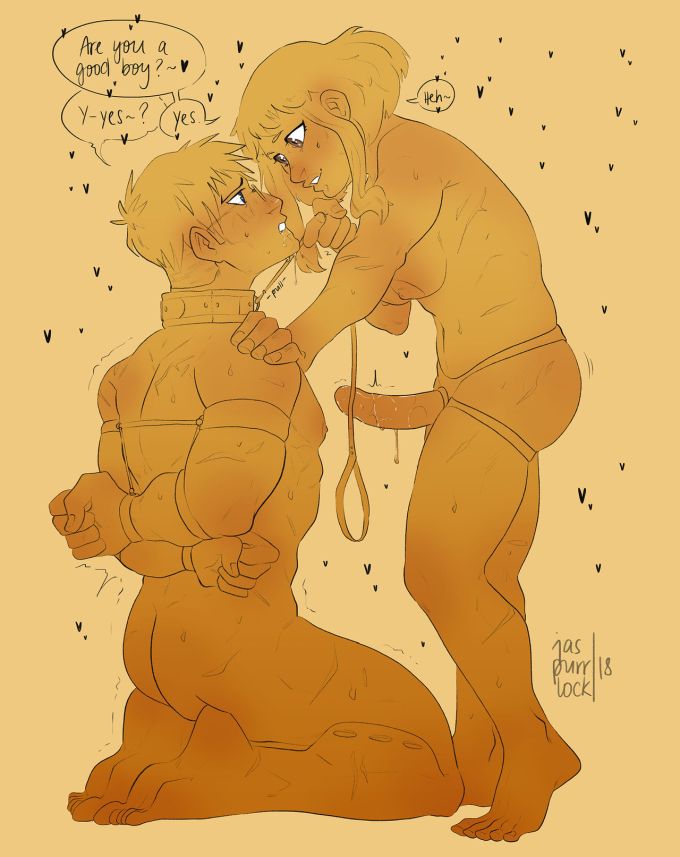 This pegging artwork is by Jas. She has a Patreon you can support here and merchandise available here.