It's probably fairly obvious that I enjoy kink and fetish. It's probably less obvious that I'm also a fan of clothes and style. I hesitate to say fashion – as that can suggest chasing ephemeral fads and trends – but I do appreciate people who put some effort into their look. A man's appearance can be immeasurably improved by a well chosen suit or a stylish jacket.
This image therefore falls perfectly at an intersection of two of my interests.  It's not exactly something to wear for an average evening out, but it's undoubtedly stylish and perfect for the well dressed latex fetishist. I particularly love the buttons on the cuffs. The whole thing is beautifully executed.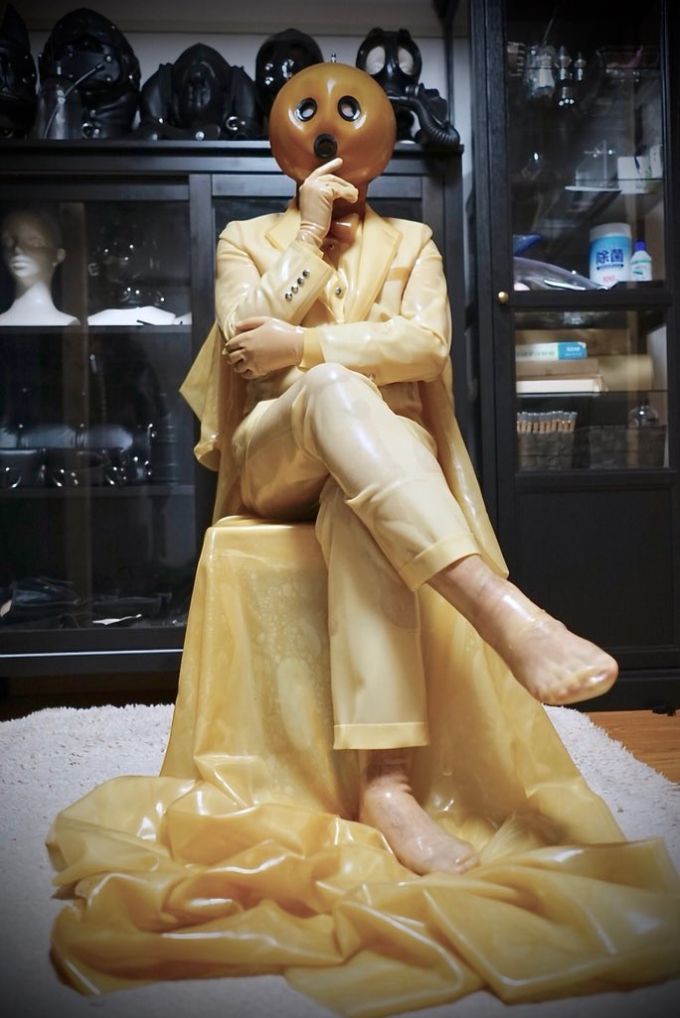 You can see some more shots of their ensemble in this tweet from Dominatrix Chiaki. The owner and model for the suit is @osm2741 and the clearly talented creator of it is @KurageKidO.