A final concluding post (for the moment) on combining different sexual activities with being a dominant woman. I hadn't planned this one, but then I saw this tweet from the dominant Miss Pearl and it was too perfect not to feature.
Good: I got more time to gag on his cock, which is a major fetish of mine.

Bad: I gagged on his cock so hard I deposited two tablespoons of throat goop on his dick with a bad plumbing noise and now I am shy.
Hopefully for Miss Pearl and her partner Brick it was only a passing shyness.
As I've said many times, there are no dominant or submissive activities. Only dominant or submissive attitudes. You can be a domme who loves gagging on cock or a submissive who enjoys tying someone up. What matters is what you bring to the activity and the dynamic you create.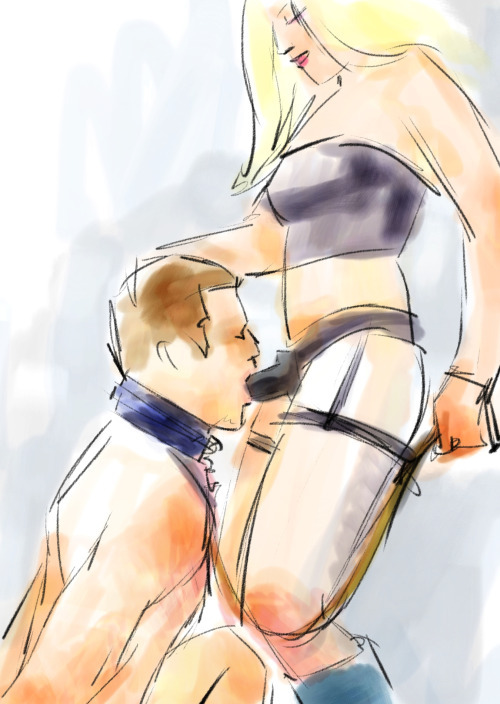 I'm afraid I don't have an attribution for this artist.