One of the things I love about kink is the infinite variety of possibilities it offers. There's always a new experience or activity for me to explore. In some cases it can be a very common kinky activity that has simply never made it onto my kinky hit list. Whenever that happens it's always slightly disconcerting. A bit like realizing there's a cupboard in your house you've never actually opened, despite years of living there.
In my recent trip to San Francisco Domina Yuki used a leash on my collar to lead me around. It wasn't a big part of the scene or in response to a request I'd made. Just a fun way for her to get me from one area to another in the play space. But as she did it I was struck by the fact it was a new experience for me. The collar and leash is a staple of BDSM porn. It's even used as a symbol for kink in the mainstream. Yet, in years of play, I couldn't remember ever being on the receiving end. I was so surprised at that realization I almost forgot to enjoy the moment. Almost.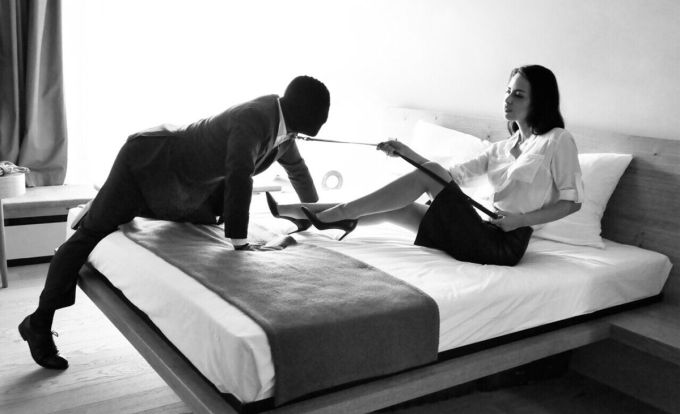 This is the beautiful Mistress Iris enjoying some leash play with a slave. I found it via her twitter feed.