This is continuing the anal play theme from yesterday's post. There are two great expressions in this photograph, produced as a result of two (or possibly three) fingers. It's hard to tell from this shot if this is the start of a fisting session, a prostate massage or the warm to a strap-on. Either way, it should result in plenty more happy expressions.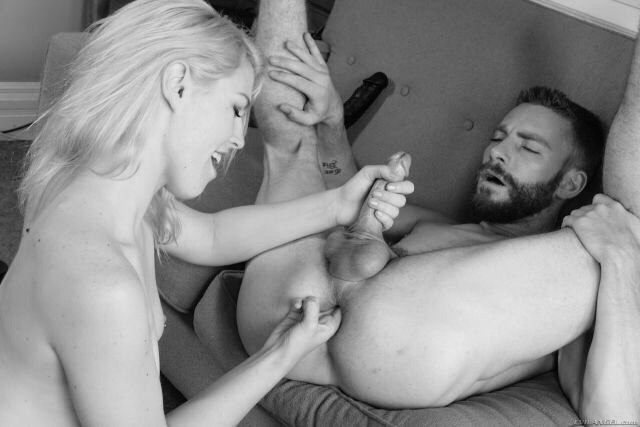 I'm afraid I don't have an original source for this image.
Updated: Thanks to a very helpful comment I can now attribute this to Evil Angel and the movie "Knock You Down a Peg" starring Sebastian Keys and Ella Nova.