I've joked with dommes in the past that if I end up in an emergency room as a result of a scene, they'll need to come along and explain what the hell was going on. It's a fair division of responsibilities. I'm good at lying down and moaning in pain. They're good at taking charge and giving instructions. That'll be true both whether we're mid-play scene or mid-medical emergency. Everyone should play to their strengths.
While I've fortunately not (yet) ended up in an ER, I don't think I'd have any hesitation about using one if necessary. I figure anyone working there has probably seen far crazier things than anything I'm likely to turn up with. However, things aren't always so simple, as this Daily Beast article on the Tokyo BDSM scene describes. It features an interview with a man who acts as an informal doctor to injured kinksters in Japan. Intense and physical activities will always carry the possibility of injury, and that's heightened when sexual desires are screwing around with people's risk analysis ability. Unfortunately, many participants in that scene find taking an injury to their regular doctor problematic.
"Some are not sure Japan's national health insurance will cover their injuries. Things like damaged nipples are not easy to explain.

There are many reasons those who are in the fetish world as a business hesitate to go see a real doctor—shame and fear for their professional reputation," the Doctor says. "They also worry that the police will treat the case as an assault rather than an accident between two consenting adults. Of course, the issue of losing face is huge too."
He has therefore filled a niche treating injuries in an unofficial capacity, doing demonstrations and giving talks on safe kinky practices.
From an outsiders perspective, looking at the erotica they produce and the public face of kink in Japan, it's tempting to think their culture is much more accepting of BDSM. Articles like this one (and past examples like this) show the true picture is considerably more complex.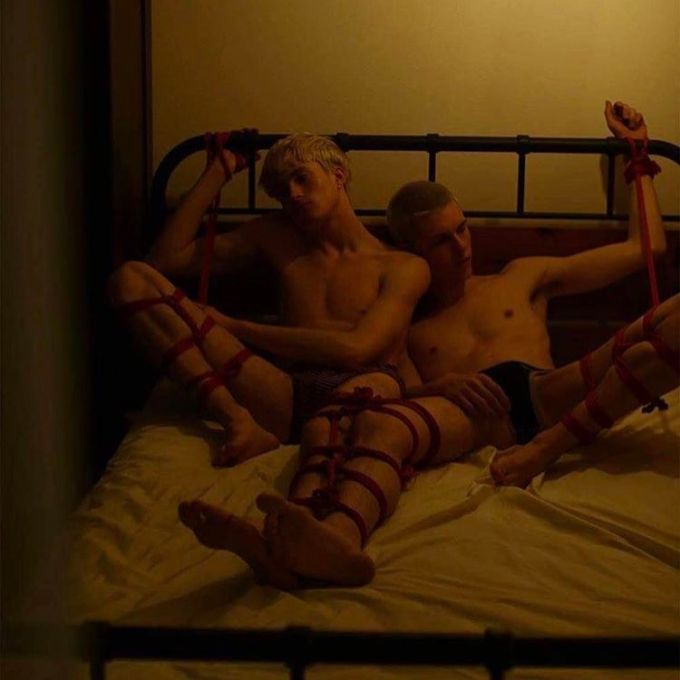 The article also interviews Leigh Leh Lee who, among other things, works as a dominatrix and rigger. This cute couple is her work as featured on her instagram feed.