Courtesy of linking from Mistress T I found this article on the rewards and challenges of being both a sex worker and a parent. I'll admit it doesn't really have a femdom angle to it. However, this blog relies heavily on the fantasies that sex workers help create. I feature beautiful photographs of sex workers, articles by them and descriptions of amazing scenes they help create. I therefore always appreciate the chance to acknowledge and humanize the people behind the fantasy.
I'll add an entirely anecdotal observation of my own to the story. A lot of the pro-dommes I've interacted with have been very caring people and very pro-animal. They've kept animals, or fostered animals, or volunteered at shelters or contributed (and encouraged others to contribute) to animal charities. Obviously this is based on a very limited data set, but it does seem to me that pro-dommes at least, tend to care about animals and their welfare far more than the average person on the street does.
Of course there are always exceptions. There's one type of animal they tend to do some really horrible things to.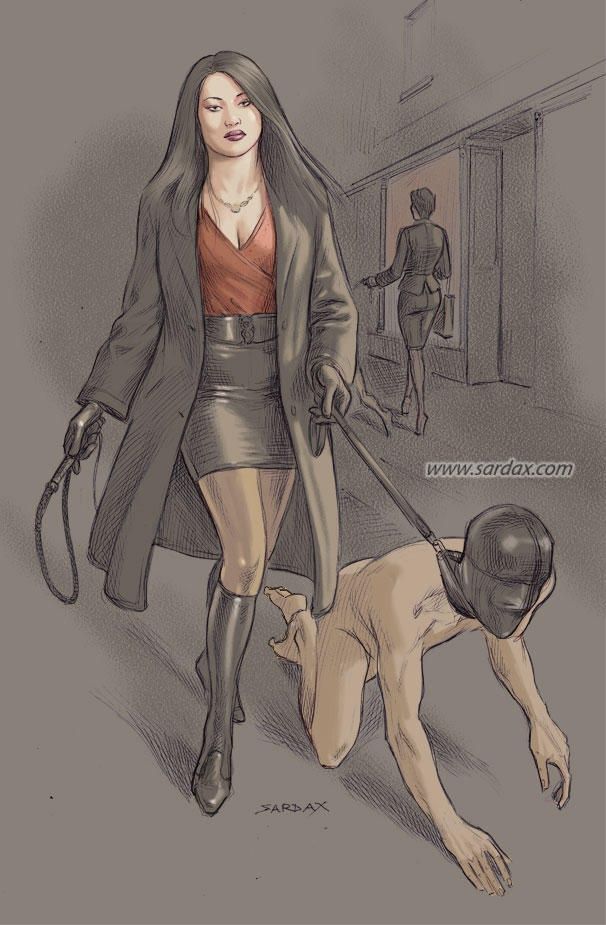 This artwork is of course by the great Sardax.