In yesterday's post I talked about VR porn and some of the issues I'd found when trying it out. While there's room for improvement, it's undoubtedly a unique experience that's worth playing with. Most people trying it for the first time – whether they're looking at adult content or not – come away suprised and impressed.
I thought for this post I'd try and suggest some kinky femdom niches that might fit with the constraints of the current systems. Unfortunately, my kinks don't really align to the suggestions below, so I could be way off base here. That said, if I was going to suggest who's likely to get the most out of the current technology cycle, it'd be people into…
Giantesses
Unless you manage to find a domme who has encountered strange radiation from space, this is pretty tough kink to fulfill. However, I think it works great in VR. With a low camera it's easy to create a sense of being small and insignificant. You can do the same in regular films, but it's a way more effective technique in 3D and 360 degree vision.
Fetishisation of things like boots, heels, legs, etc.
I found the inability to touch or interact was frustrating, but if you just want to look at something and admire it from different angles, then VR would probably work better than a regular movie.
Humiliation, abuse and teasing.
There's a significant existing market for POV shots of dommes insulting and teasing the audience sitting 'at their feet' (for example). This'd clearly be a lot more compelling an experience with a life size three dimensional domme doing all the sneering.  If you want to be a pathetic worm who isn't fit to speak to or touch your domme, then the lack of interaction or feel wouldn't be a problem.
Sadists.
This one is a bit of an odd one, but I think there might be a market for videos from the top perspective. As a masochist I get off on the physical sensation of pain. That's hard to simulate currently in VR. A sadist gets off on the reaction of the masochist, and that can be observed in VR. I found one short flogging clip filmed in 3D from from the dominant POV, and it felt like a very different experience than a regular flogging clip. It put me far more inside the top's head than normal, which was an odd place for a submissive.
The problem with all these ideas right now is the lack of content available and the lack of consumers with the right equipment willing to purchase it. That's a catch-22 that can only be solved with time. But if I was a kinky VR porn producers, I'd focus my efforts on those four areas and hope for the best.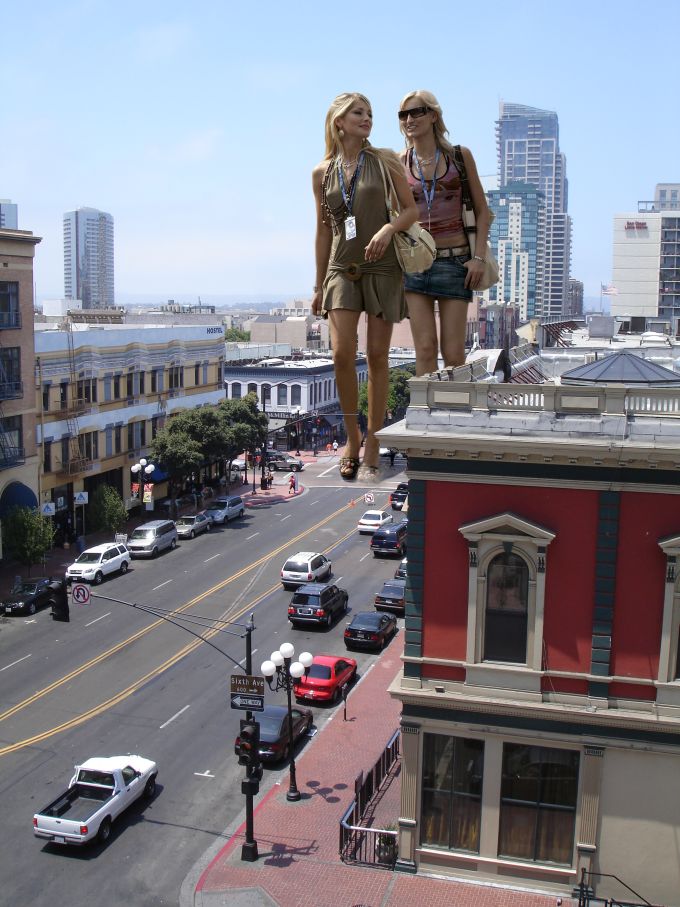 This Giantesses artwork is by Accasbel on DeviantArt. Of all the kinky niches that'll work in VR, I think Giantesses is the one that'll benefit the most.