Most countries are actively anti sex work. If it's not actually illegal then, at the very least, it's denigrated and hidden away. Politicians typically work to make life harder for sex workers – when they're not secretly visiting them of course.
I was therefore happy to see the German city of Hamburg taking quite an unusual step. They're going recognize a famous local sex worker by naming a road after her. Domenica Niehoff initially started as a prostitute and then opened a studio as a dominatrix. At the same time she campaigned for legalization of sex work, as well as founding an organization to help young workers and drug addicts (from her wikipedia page). I'm not going to hold my breath for the US to do something similar, but it's nice to see some parts of the world getting it right.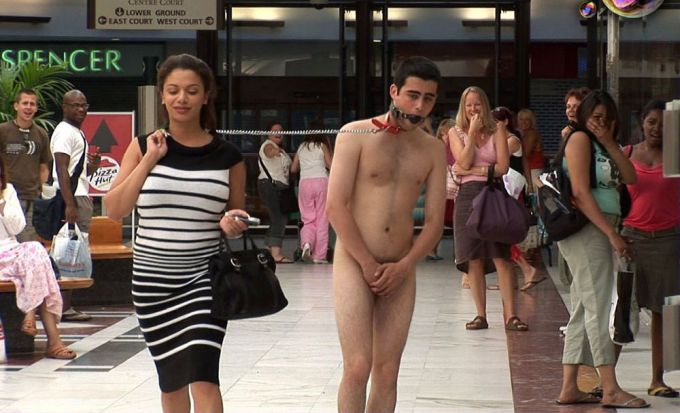 Judging by the background this was shot in England. Maybe Cynthia Payne Plaza? I believe this is from the CFNM TV site.