A week or more back I put up a couple of posts on how to initially communicate with a dominant woman. Although strictly speaking I didn't really do anything, other than posts some links to words from smarter people than myself. One post was on communication in a professional context and one was on initial communication in a lifestyle/regular context.
On the face of it the advice given in those two contexts is quite different. Much like an opening email to a doctor or a lawyer is very different to the opening email to a potential romantic partner. However, there was one commonality that struck me: In both cases kink and sex came a distant second. For a professional the first thing is figuring out are you a sane, reasonable person, with a sensible request, who isn't going to waste the dommes time. For a lifestyle interaction, the first thing is much like regular dating. i.e. Will you add something positive to the domme's life? What do you bring to the table? Are you interested in the her thoughts/opinions/feelings? Is their chemistry?
So I guess the lesson here is that if you want to get kinky with someone, start by deprioritizing kink. It's a bit like wanting to have kids. That might be important to you, but if that's the first and primary topic of conversation with any potential partner, most people are going to run the other way.
I've no idea what image best fits a post about not talking about kink. So here's a somewhat random image I liked from the show The Americans.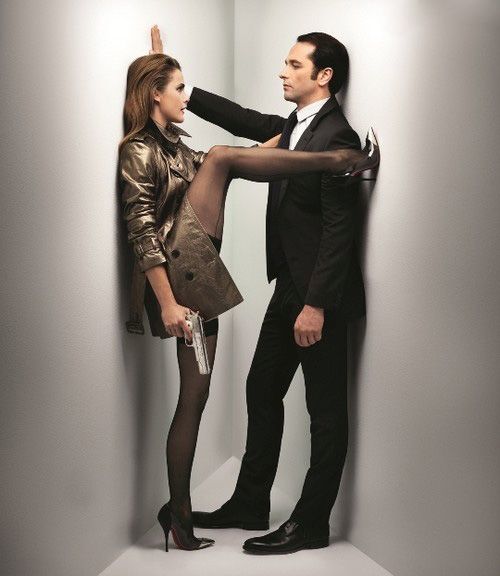 I found this on the Submissive Proud tumblr.