I was sad to read – via this post – that Vinyl Queen was closing her San Francisco studio. I've never played with Vinyl Queen herself (a failure on my part), but I have played in her space with Domina Yuki on several occasions. For example, this session took place there. It was a well equipped and well designed studio, located in walking distance of SF's Union Square / SOMA / Financial district. There aren't many (any?) of those left, so losing it is a great shame. Strangely, in the last couple of years, I was actually barred from playing there during business hours. Apparently the tech start-up next door didn't appreciated the screams of noisy masochists. No doubt it interrupted them slapping together the latest random open source software in between foosball sessions.
On the plus side, I was happy to read this part of VQ's post:
I also want to publicly thank Mistress Yuki for being the best renter a dungeon proprietor could ever ask for.
I've always found Mistress Yuki to be an amazing professional to deal with, and I'm happy to see I wasn't the only one. If you're in SF then you really can't go wrong with Vinyl Queen (now playing out of the Black Thorn space) or Domina Yuki.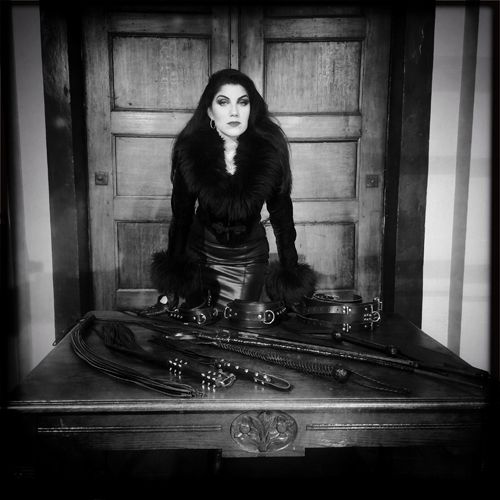 This is Vinyl Queen with some of the tools of her trade.