Another image to add to the WTF category. I love their smiles, the plastic wrap bondage and her happy 'ta-da' pose. I'd like to think she just did a backflip and landed perfectly in penetrative position. It looks like the kind of pose a gymnast takes at the end of a routine. Except in this case I guess it'd be 9/10 for the mount rather than the dismount.
However, what's with the weird room and that thing on the butcher's hook at the back? I know butcher fetishes exist, but this doesn't seem like that kind of scene. It's such a strange contrast between their playful attitude and the environment.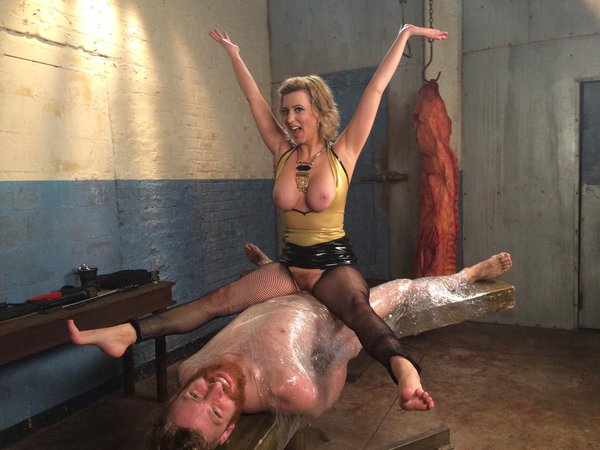 This is Sebastian Keys (who has other excellent images on his twitter feed) shooting with Cherry Torn for Divine Bitches. I found it via the Happy BDSM tumblr.