The best and funniest article on the new fifty shades book would be this digested version of it. I have to respect any article that can repeatedly feature the phrase "My enormous cock" in a mainstream British newspaper.
The worst one I've seen so far would be this review, oddly enough from the same newspaper. The reviewer thinks the first trilogy was a fun and perky representation of a mild female sexual fantasy. In the new version she thinks the eponymous Mr Grey is an emotionally abusive stalker who has serious jealousy issues. Yet it's the same goddamn story! All the problematic issues she cites were there from book one. She even starts the review by saying it's basically the same book, with the same scenes and same dialog, just told from a different point of view. Apparently it's OK to act like a abusive asshole, just don't voice your inner dialog.
Talking of enormous cocks, here's a happy looking lady sporting a decent size one. I'd love to see a femdom parody of fifty shades where Christian gets the fucking he so richly deserves.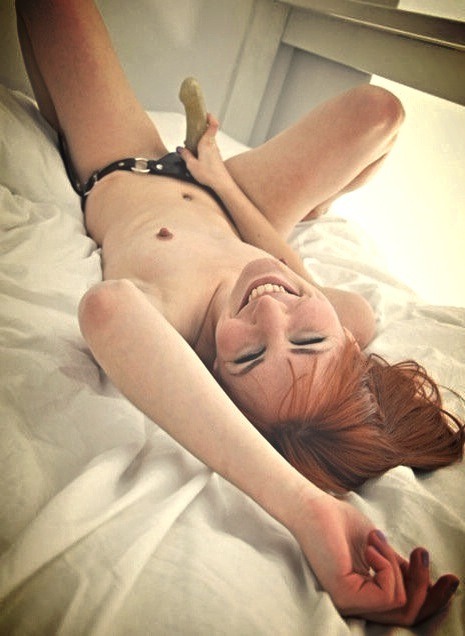 I found this via the OnTheKneesNow tumblr. I'm afraid I don't know the original source.