I no longer live in England, but I am still fond of my country of birth. It can be a great place to live and work. Unfortunately it does do some bloody stupid things at times. This is sadly one of those times.
The goverment there has just changed the law to significantly limit the type of sexual content that can be sold online. Pandora Blake (of the Dreams of Spanking site) has put up an excellent post on the subject. As she rightly observes, not only is it a huge blow for freedom of expression, it is also unequal in its rules. As this blog post by stavvers points out, something like facefucking is allowed where facesitting isn't. So forcefully fucking a woman's mouth with a penis is fine, but God help you if the woman wants to gently rest her derrière on his face in return. With a similar line of 'logic', swallowing semen is allowed, but swallowing female ejaculate isn't.
If you want to see the full list of banned practices then the ObscenityLawyer has put together an informative post. The mental image of a bunch of goverment bureaucrats sitting around a meeting room debating where to draw the line on enemas and buttplugs would be amusing if the end results weren't so goddam infuriating.
Under the new rules anything that creates welts, blood or bruising is not allowed. So presumably this kind of heavy paddling would be illegal to show. Ironic that a country known for its love of kinky corporal punishment – the English Vice – would be one of the only ones in the Western world to outlaw showing it.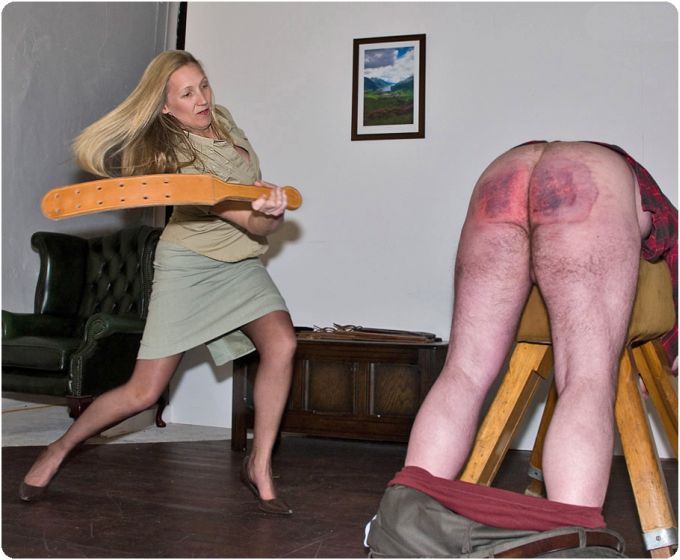 I'm afraid I don't have an attribution for this image. If anyone can help me with that then please leave a comment with the details.